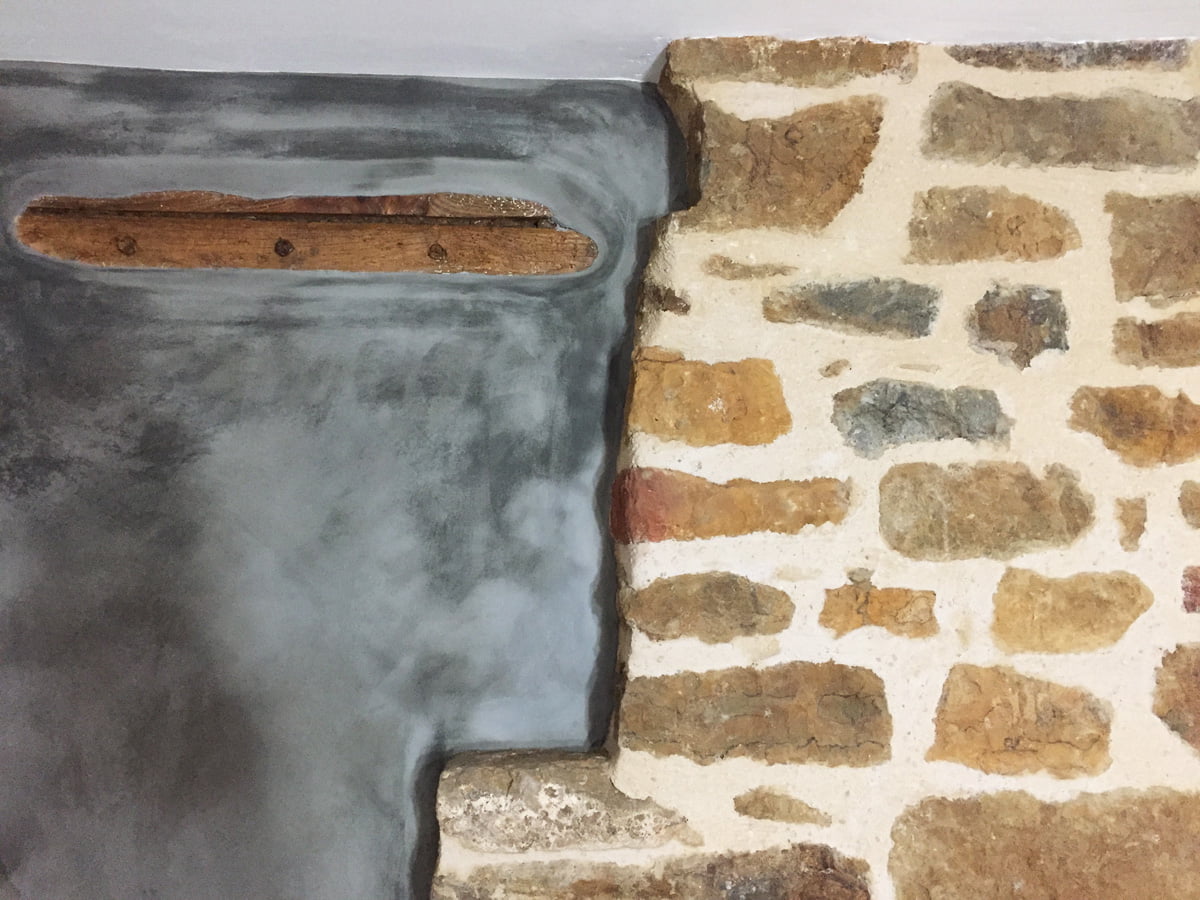 We have been looking forward to this day for a very long time now, but finally lime washing the walls has begun! Farrow & Ball Lamp Room Grey, a colour chosen that picks out the blue stone in the chimney breast and I think we matched it pretty perfectly (of course… two designers!) The wall here has had two coats already and only looks patchy as the second coat has just been added and is drying.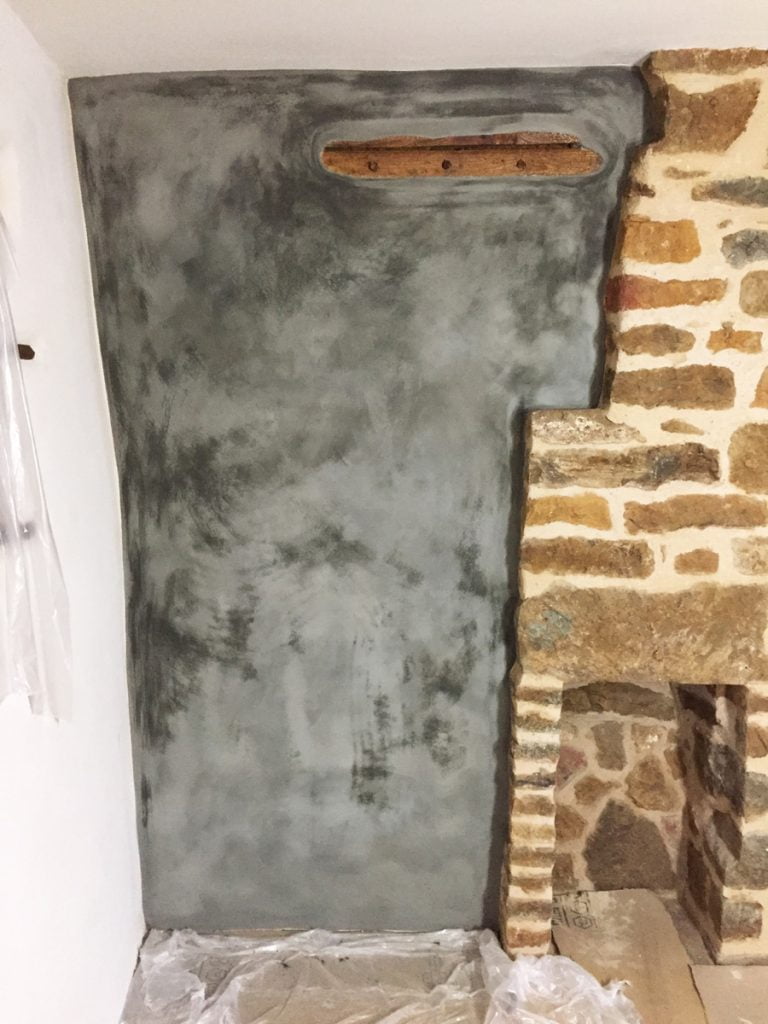 The application of this lime wash is very difficult. Cat explained it to me in between many swear words and said it was nothing like the numerous 'how to' videos she has watched now.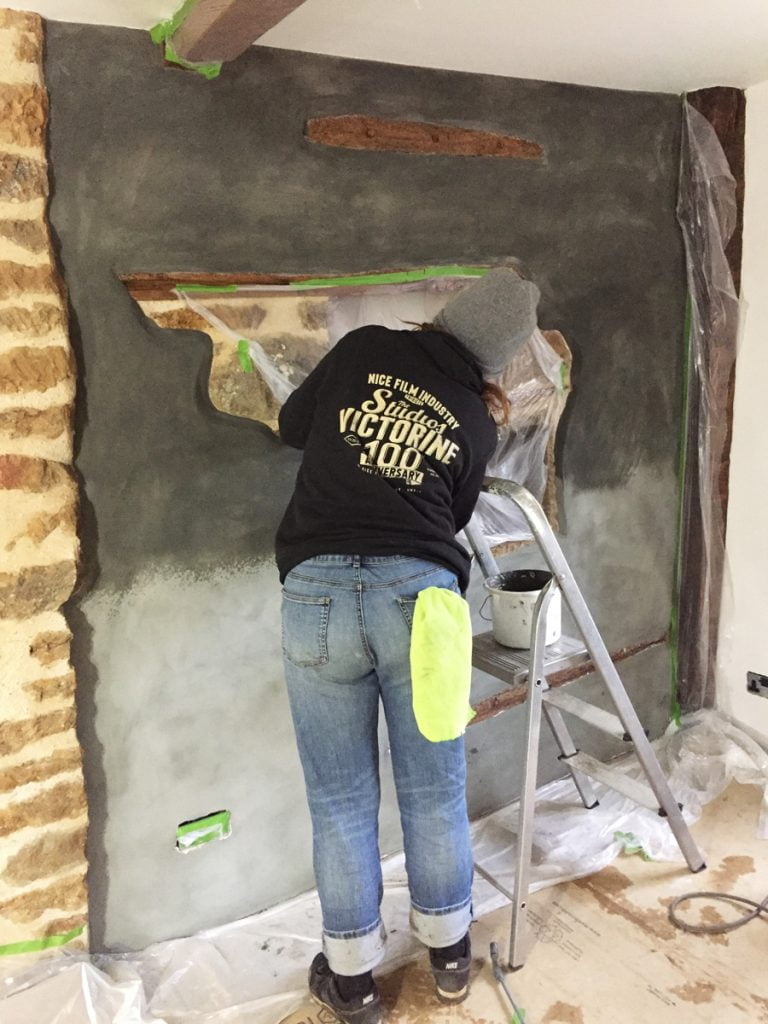 The wall has to be damp as you paint it on so Cat sprays it with water first, it dries very quickly as it all soaks into the lime plaster so she has to work very fast, while swearing. It is like painting watercolour paint onto a sponge apparently…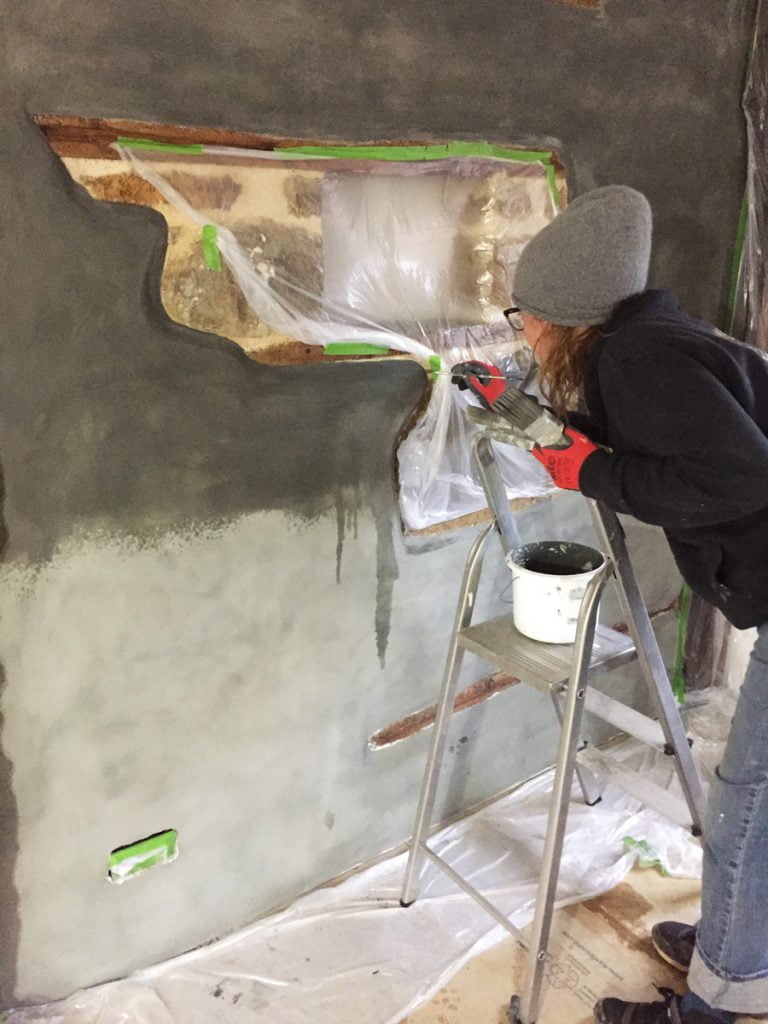 Cat cutting in around the niches with a tiny brush.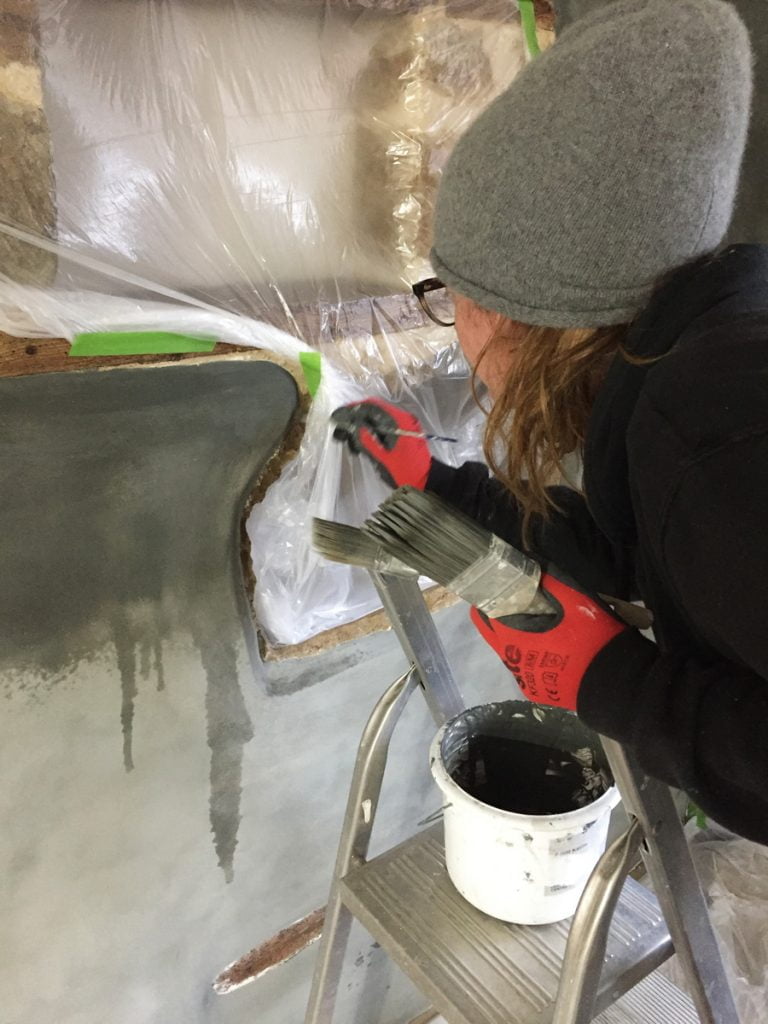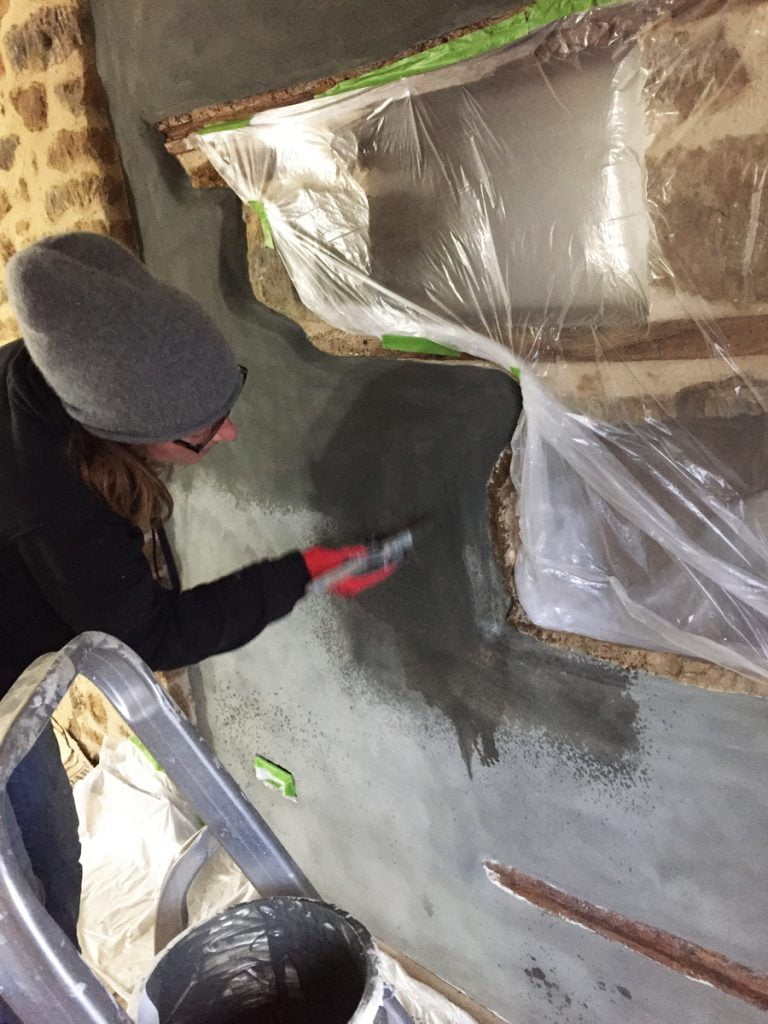 The lime wash soaks into the plaster so fast it makes it a very stressful process.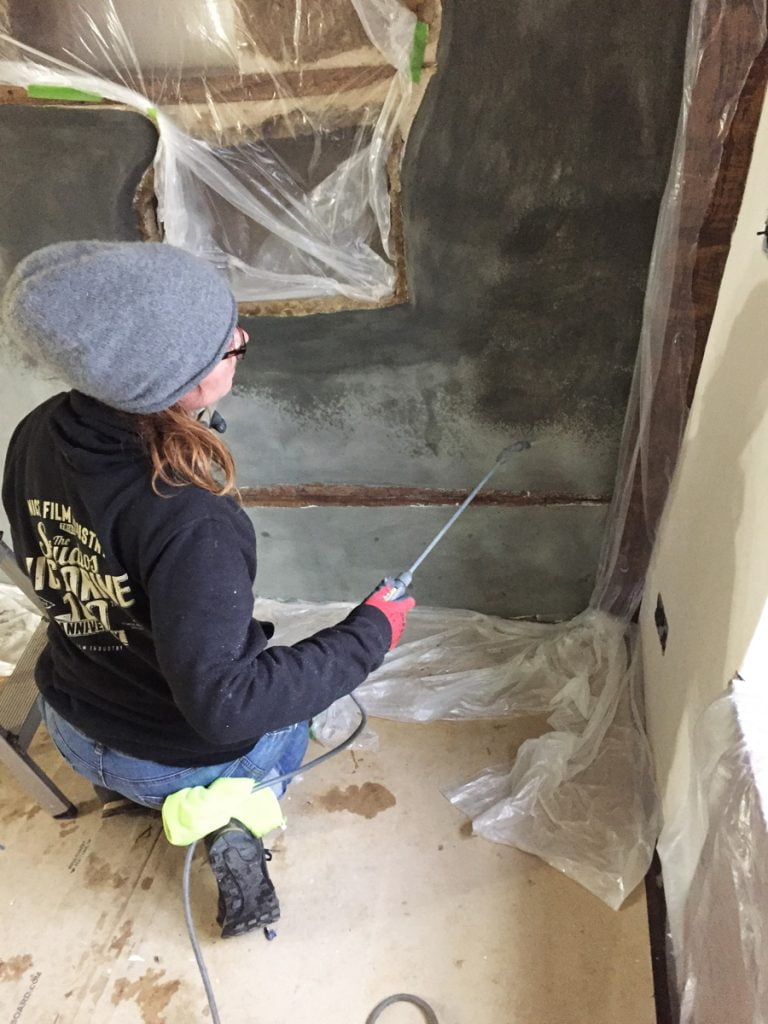 Cat spraying the wall before painting on the lime wash.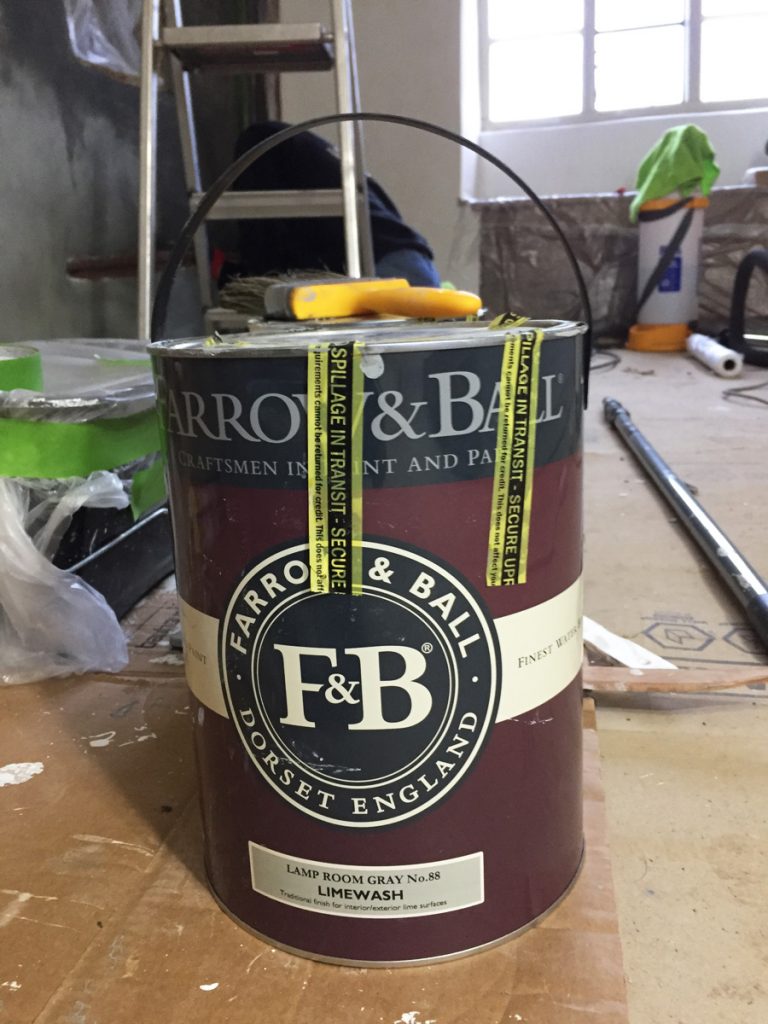 Farrow & Ball's lime wash in Lamp Room Grey.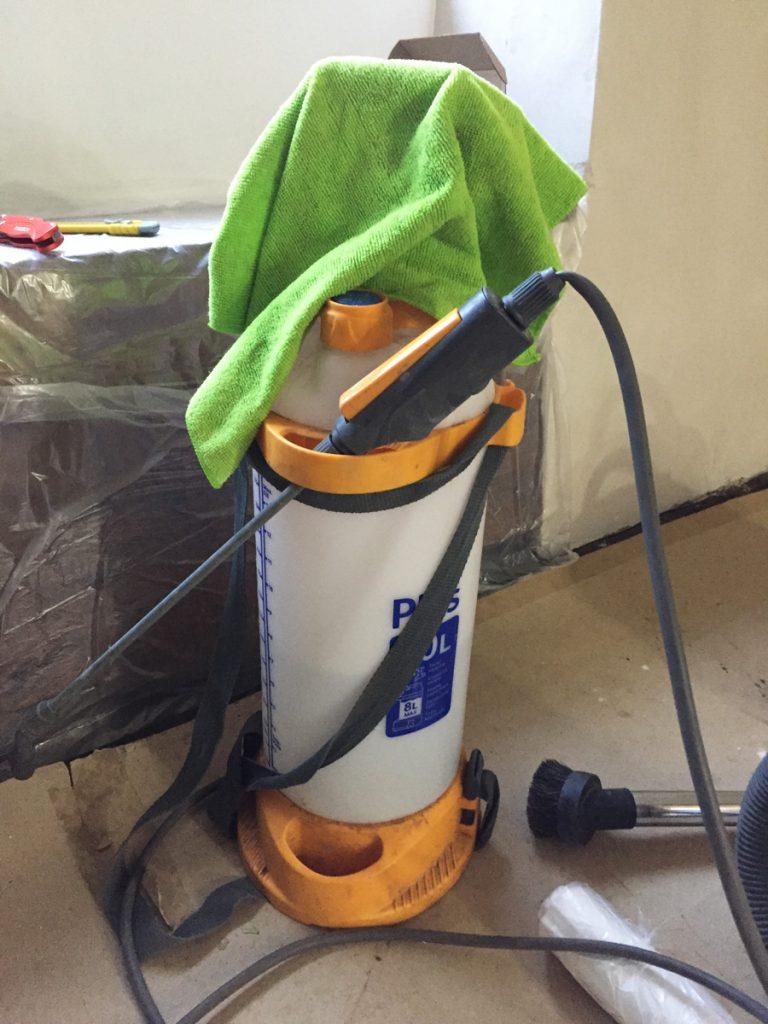 The 'killer spray' that Cat has borrowed over Christmas to spray the water evenly over the plaster has worked very well so we will need to buy one.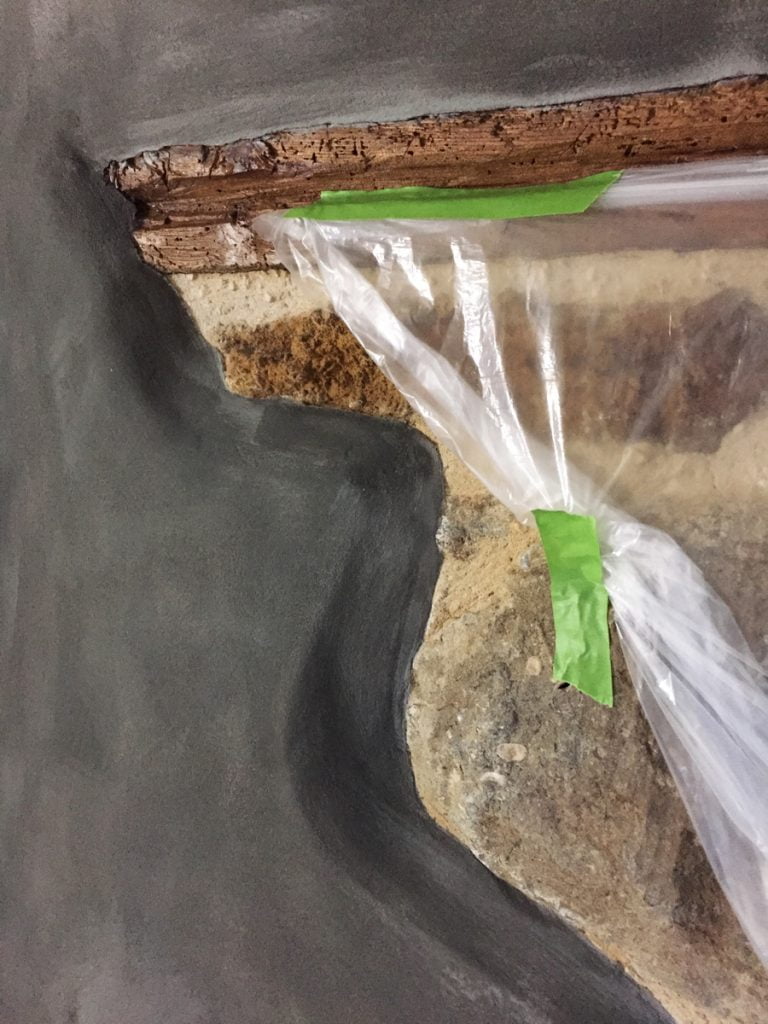 The cutting in around the niches. Perfectly done, of course!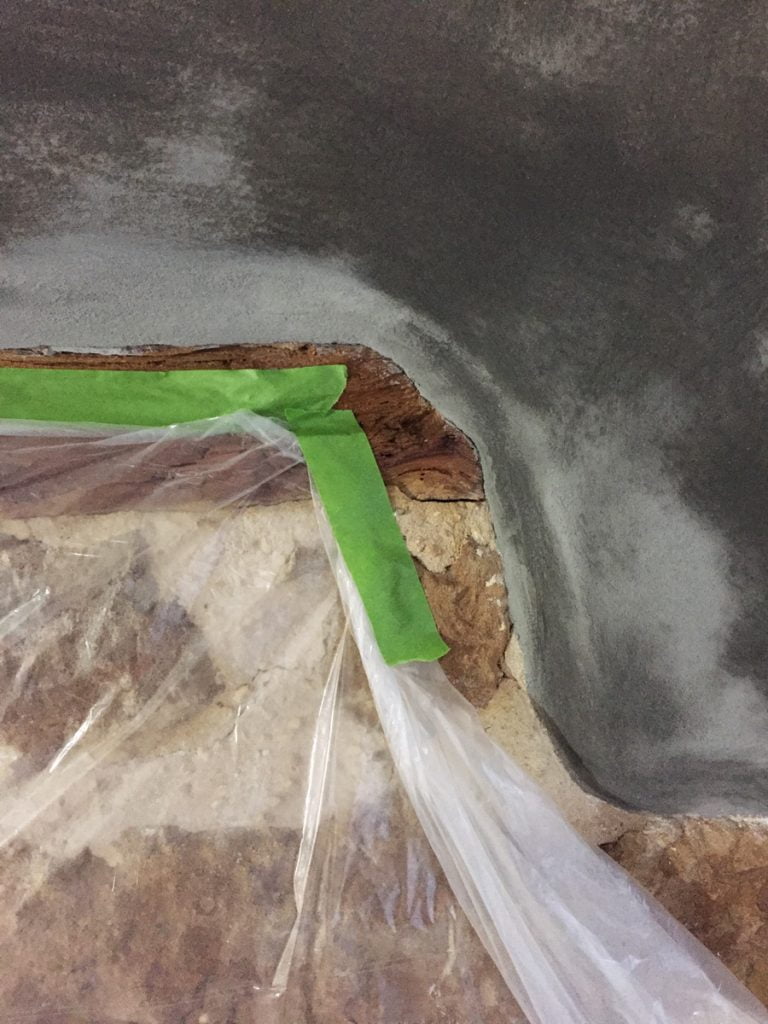 The lime wash goes on very dark at first but lightens up a lot as it dries.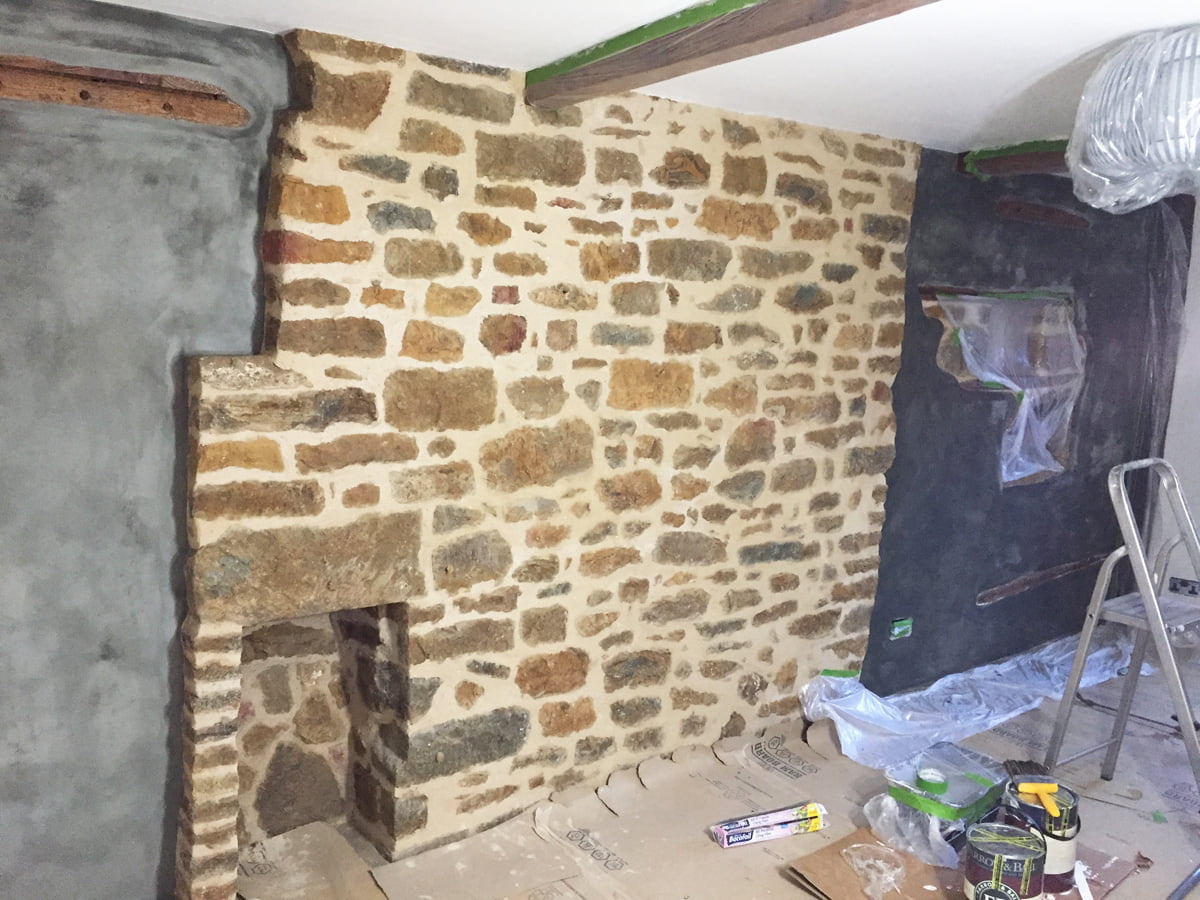 We originally planned to just have these walls painted in this colour, the rest in an off white, but we may do more in this colour, we may wrap it around the front wall with the window…
The new overhead light in Zanna's bedroom also matches the wall colour perfectly. Naturally.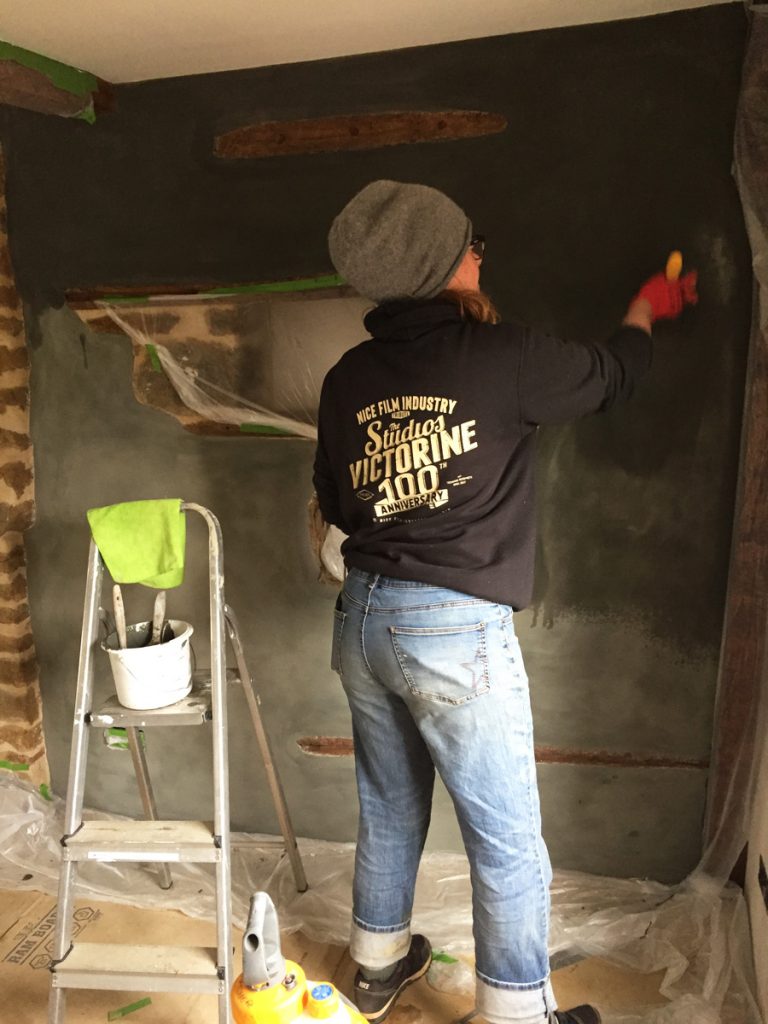 Day three and coat three.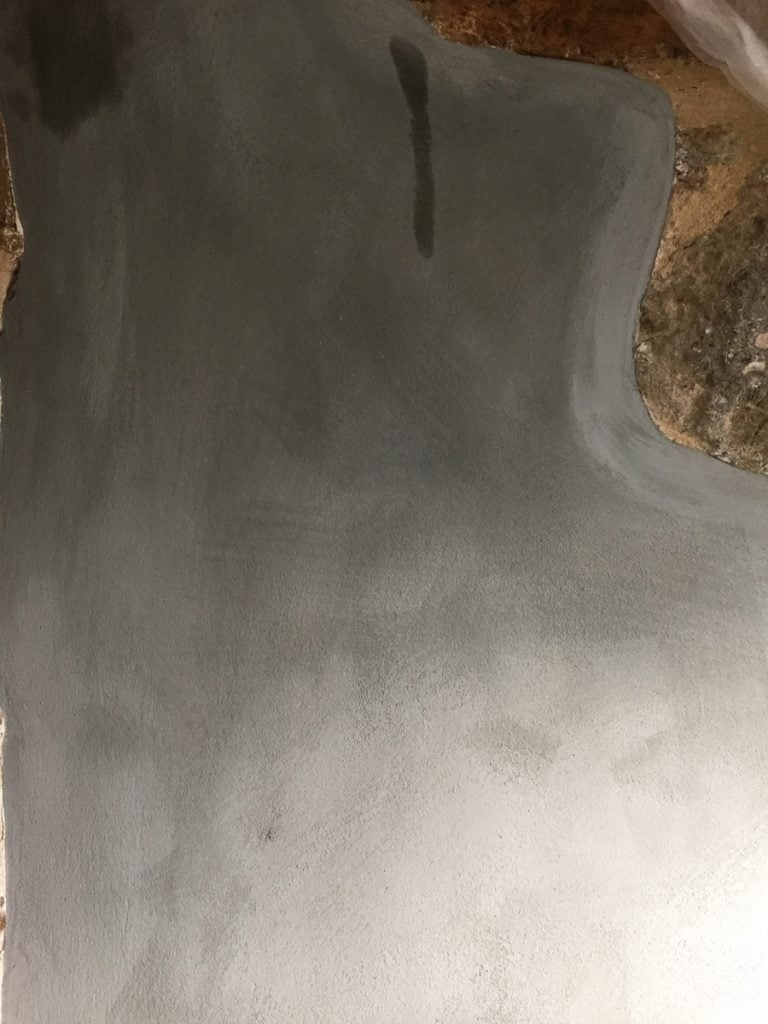 It is drying very patchy and our only hope is that the more coats we add the less patchy it becomes.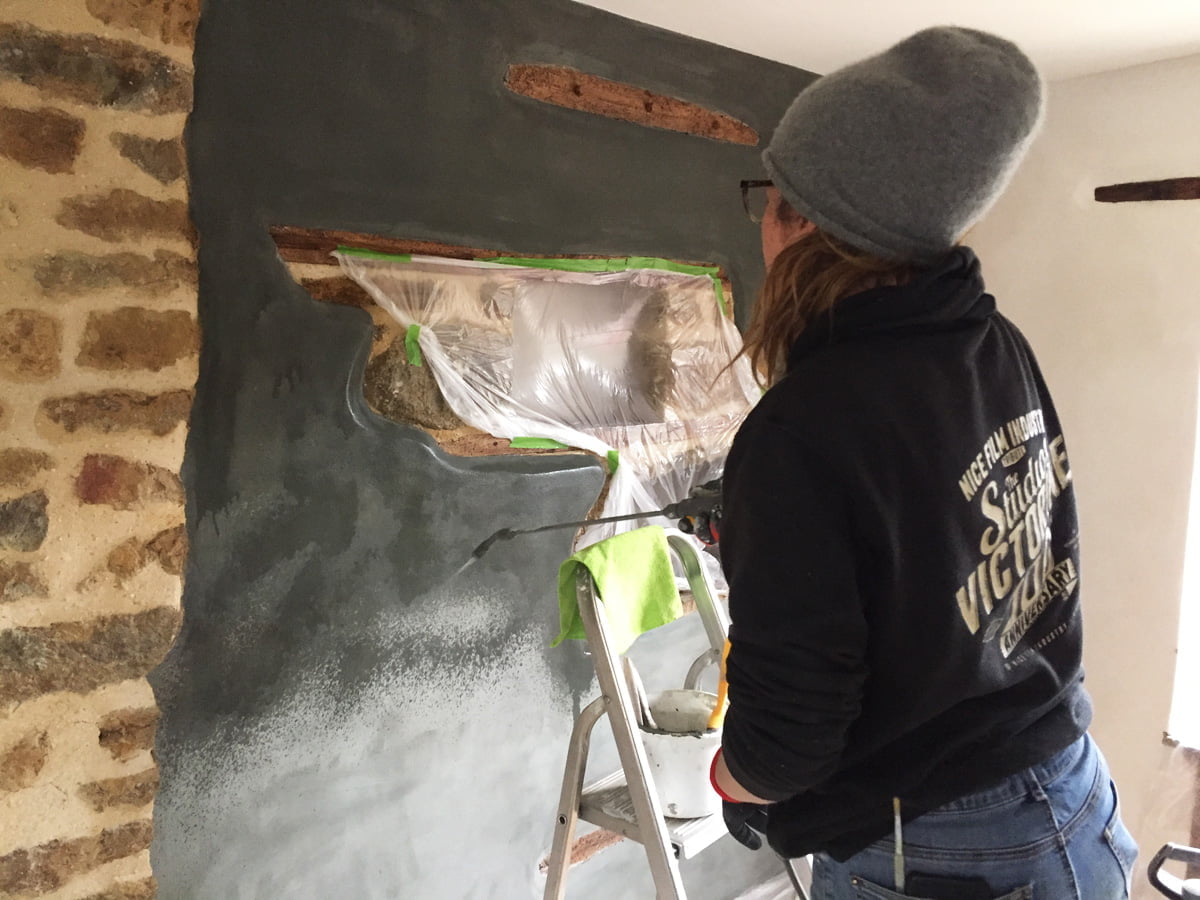 Cat spraying the plaster before coat 3 goes on.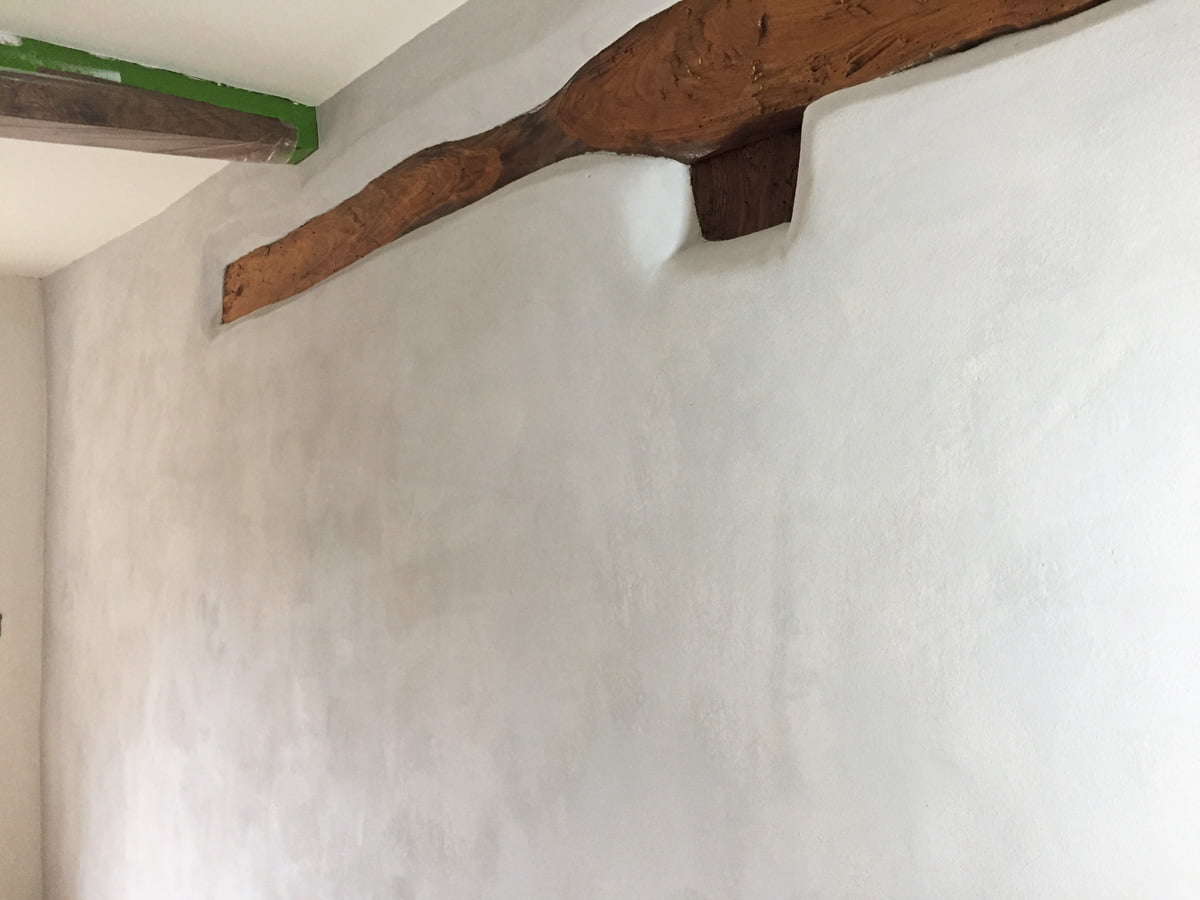 Yesterday Cat also added the first coat of the lighter colour on the other walls in Zanna's bedroom. This is Farrow & Ball's Blackened, and is essentially a very pale grey.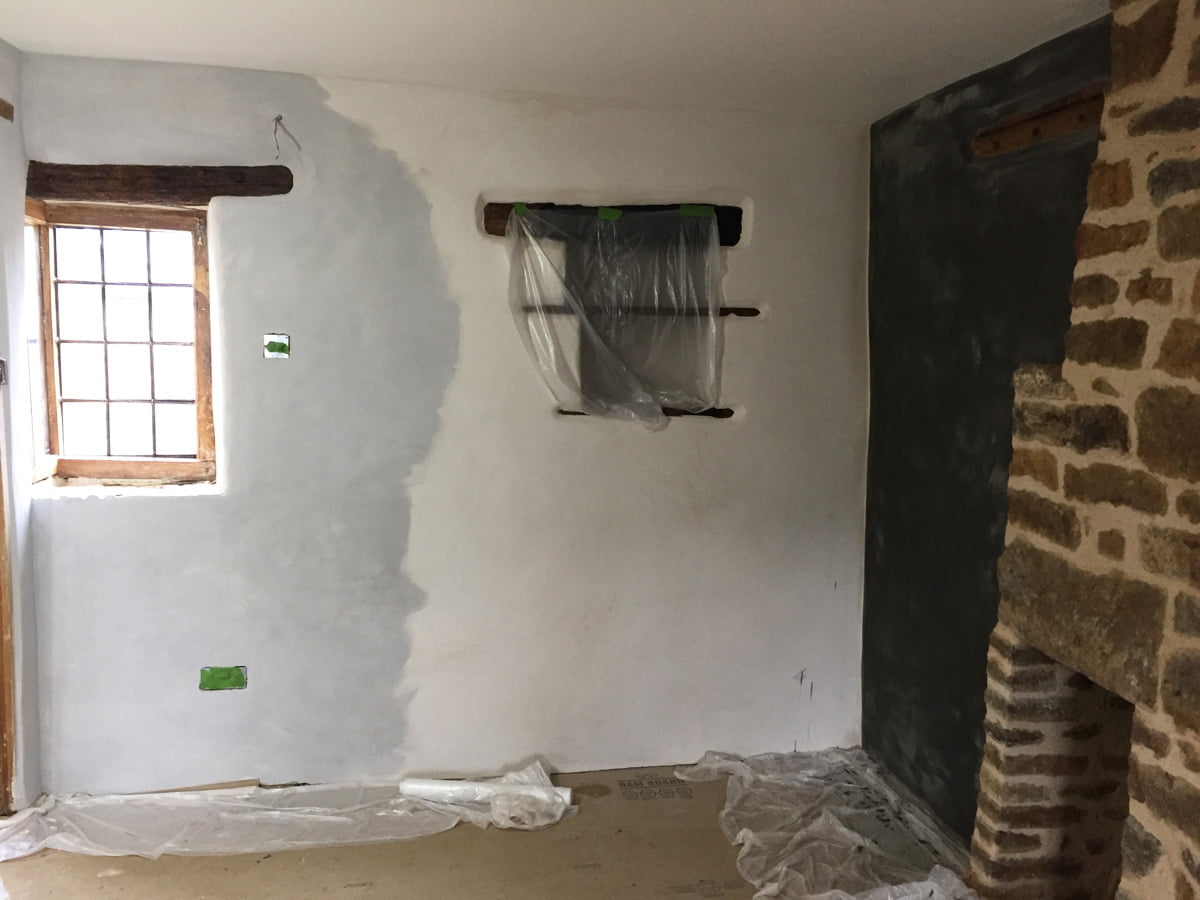 This lime wash was actually thinner in consistency than the darker colour and hence was (slightly) easier to paint on. Because of this Cat has thinned down the darker shade for its third coat today and it has helped. We knew lime washing wouldn't be easy but we didn't imagine it would be this hard either…