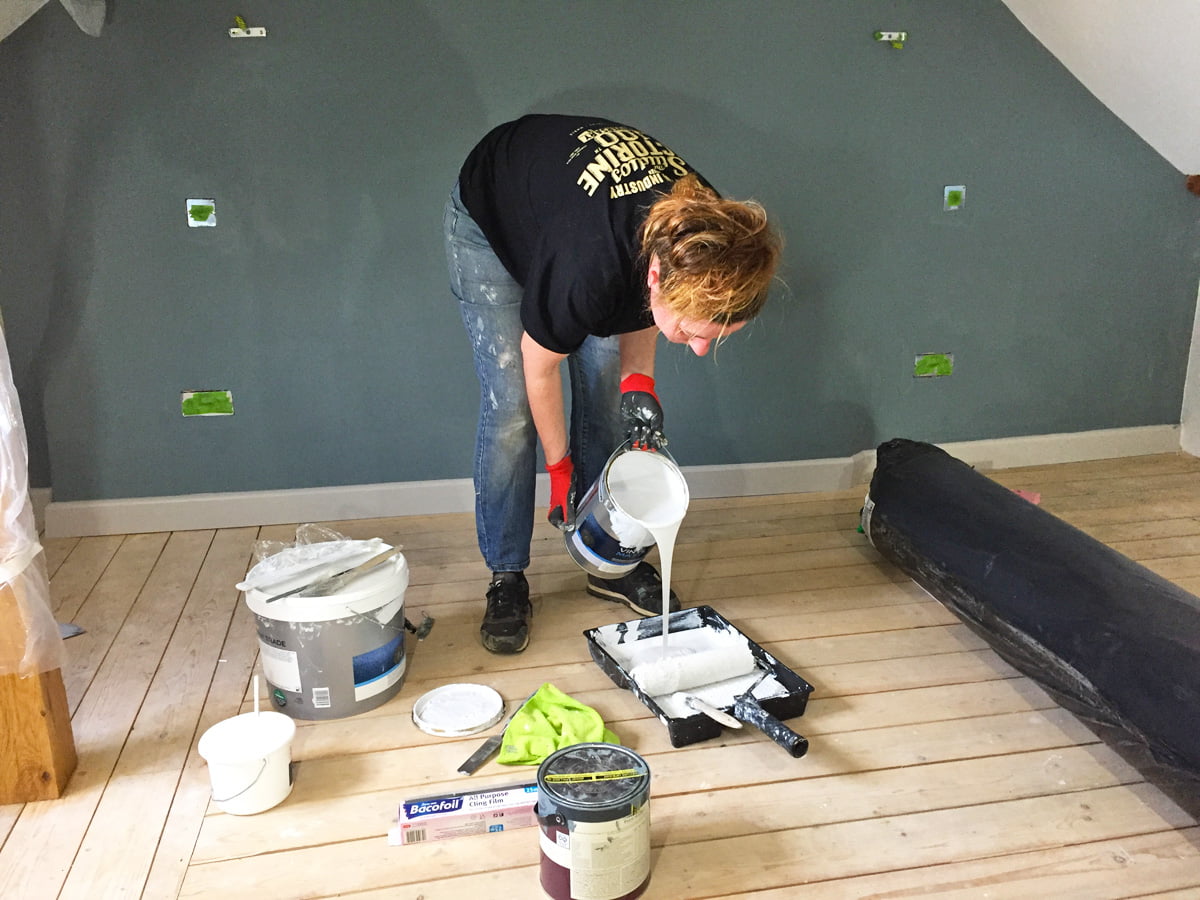 Sunday morning and Cat was up super early and had already repainted the blue wall in the attic (she had to repaint the entire wall, cutting in around everything again) and had started on the first top coat on the attic cupboards before anyone else was even up. The marathon continues…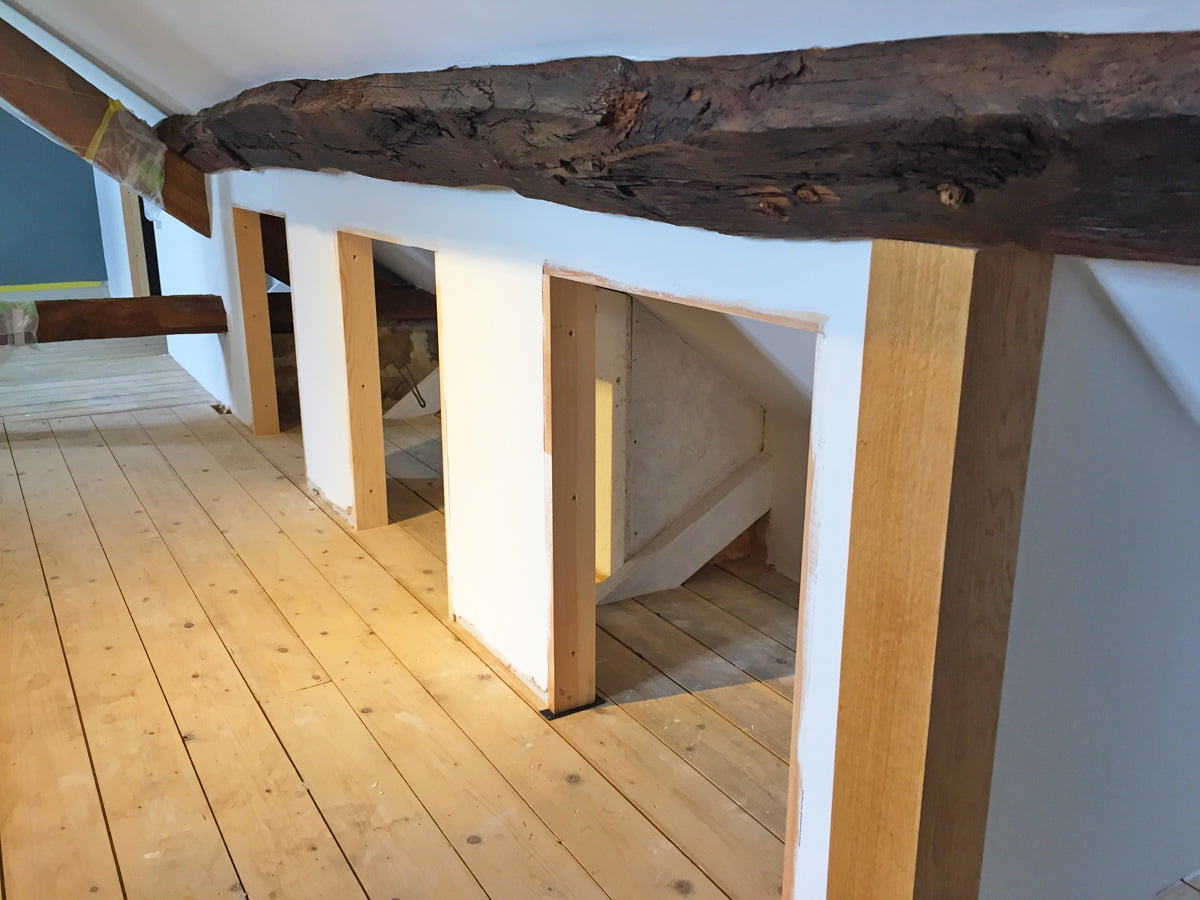 Attic cupboards just need doors fitted and skirting added, all of which will be done after the carpet is fitted up here.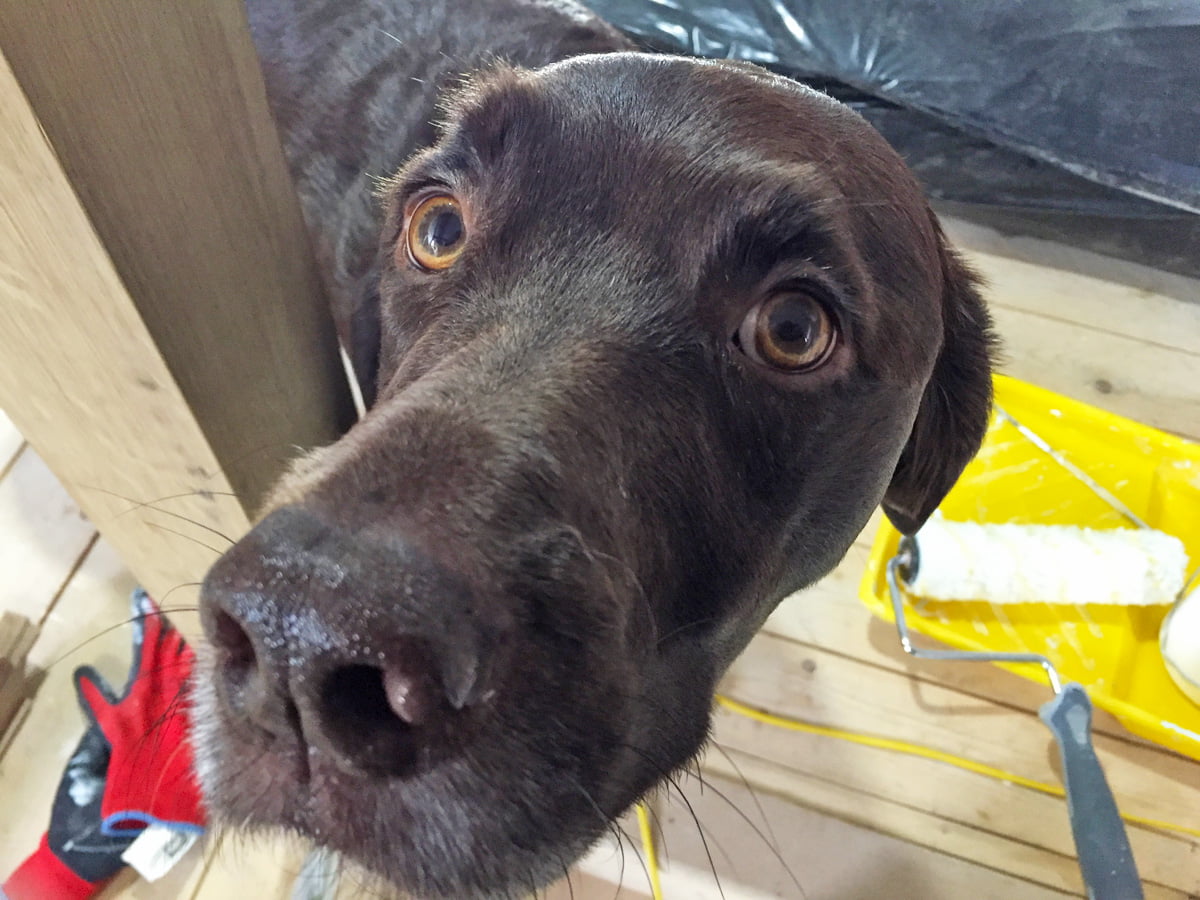 Jasper being nosey (dogs and paint do not mix well).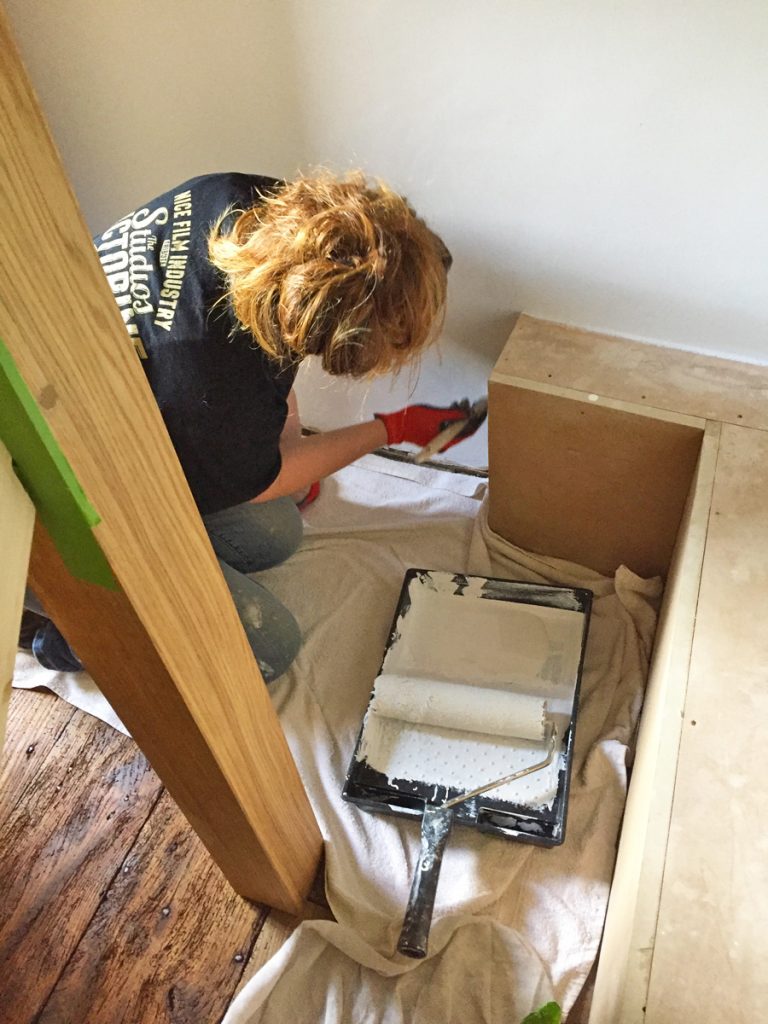 Cat is squeezed into the space under the stairs to paint the top coat.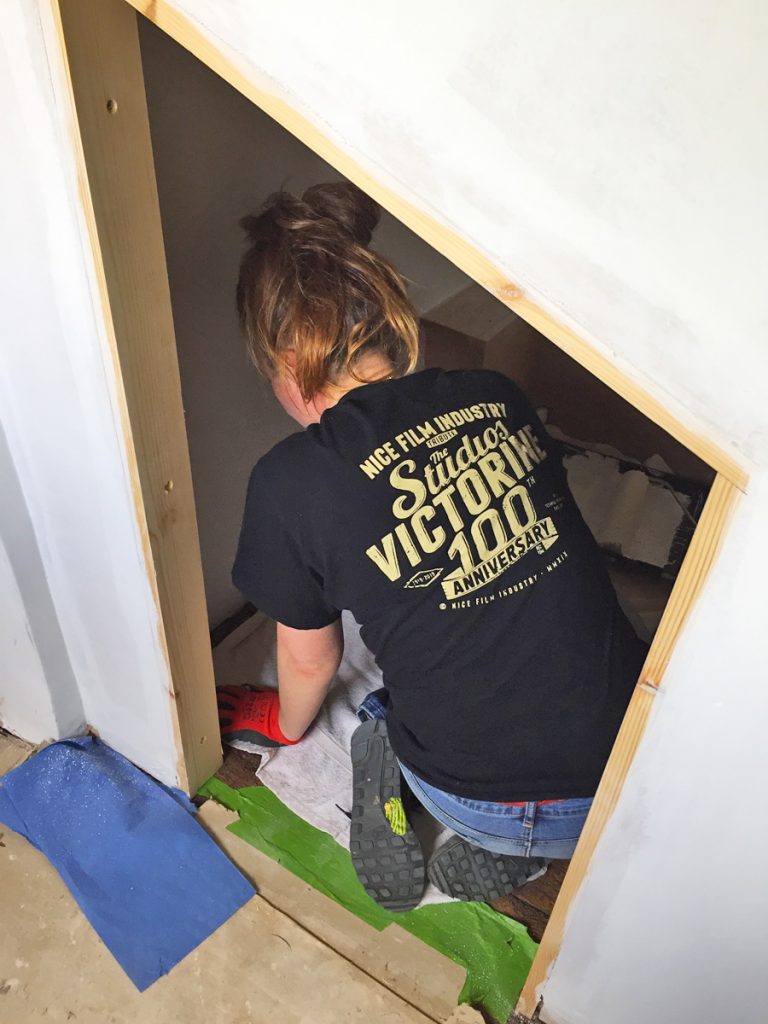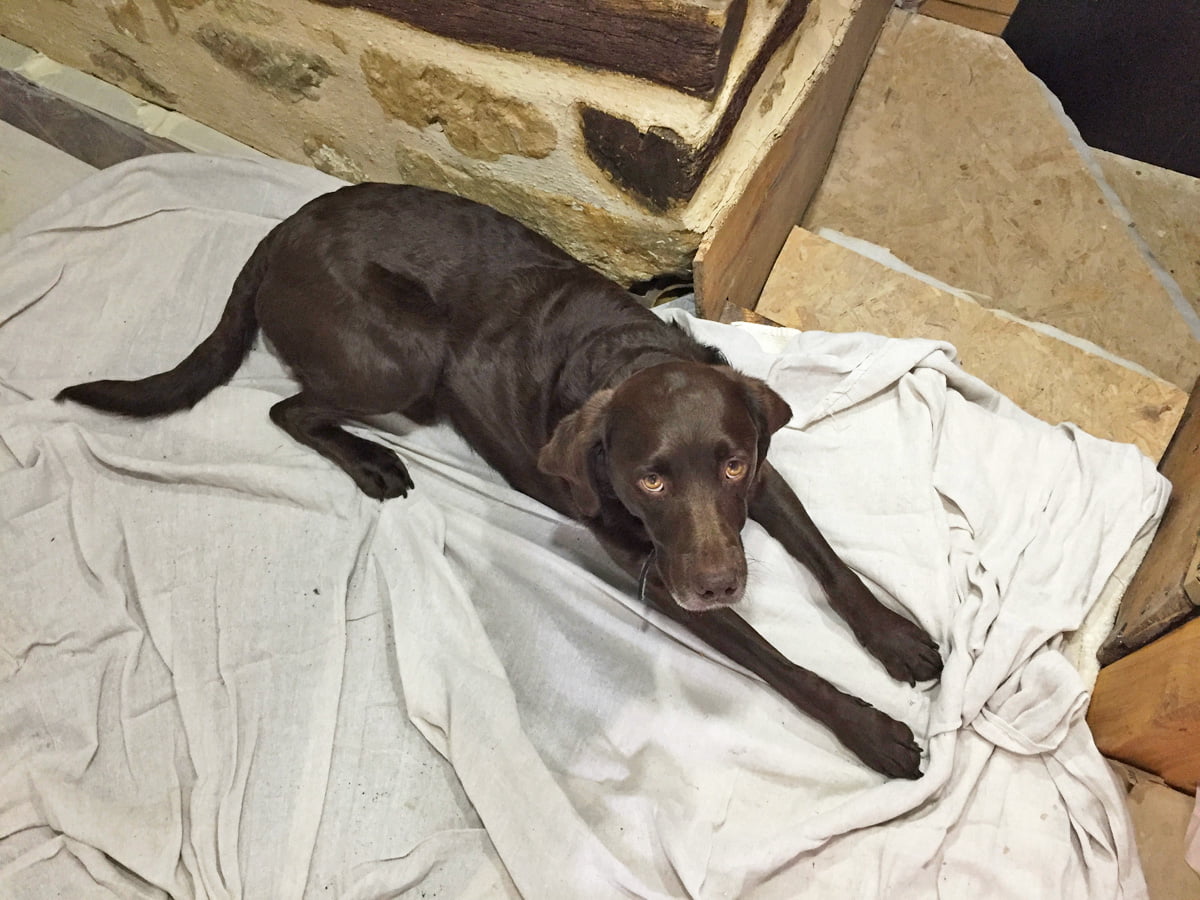 Jasper giving me the 'Labrador eyes', telling me he wants to go for a walk.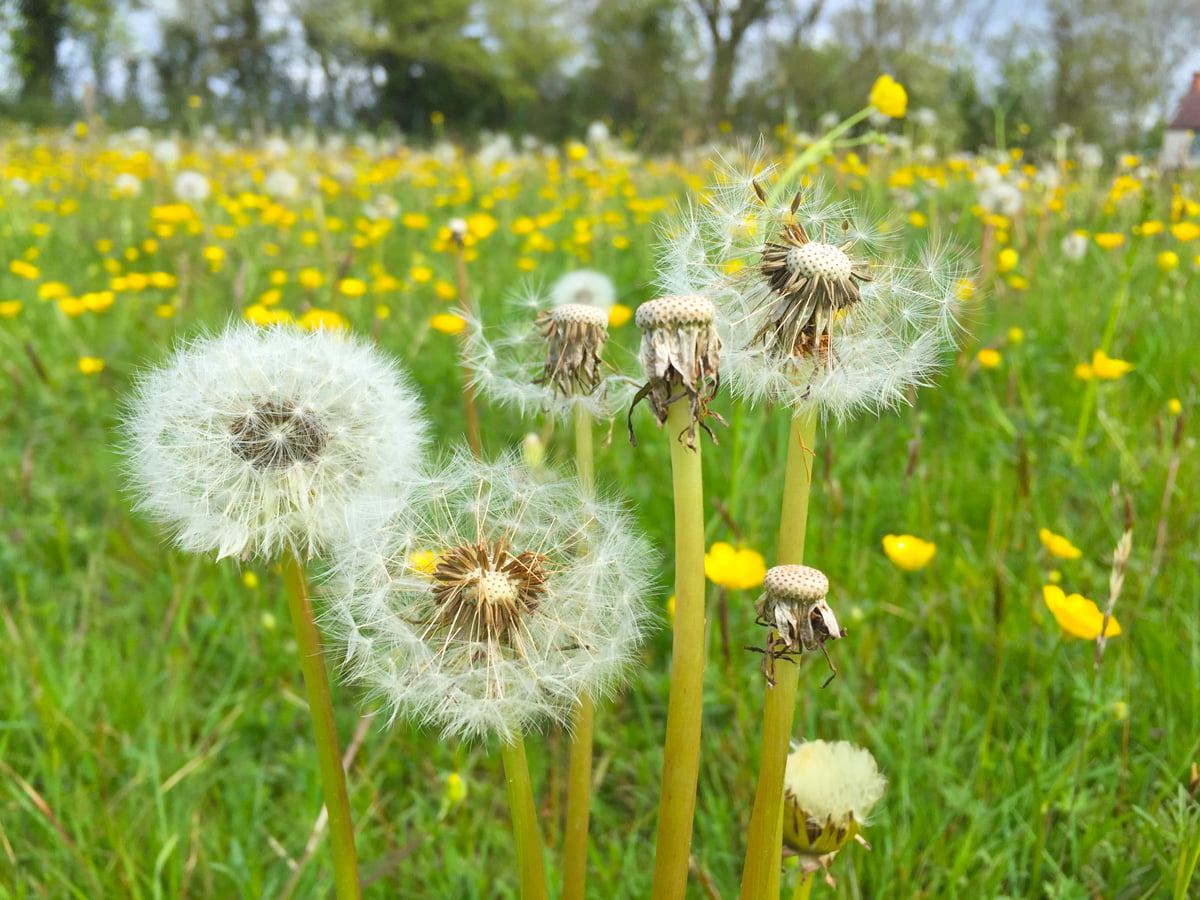 Very dandy lions 🙂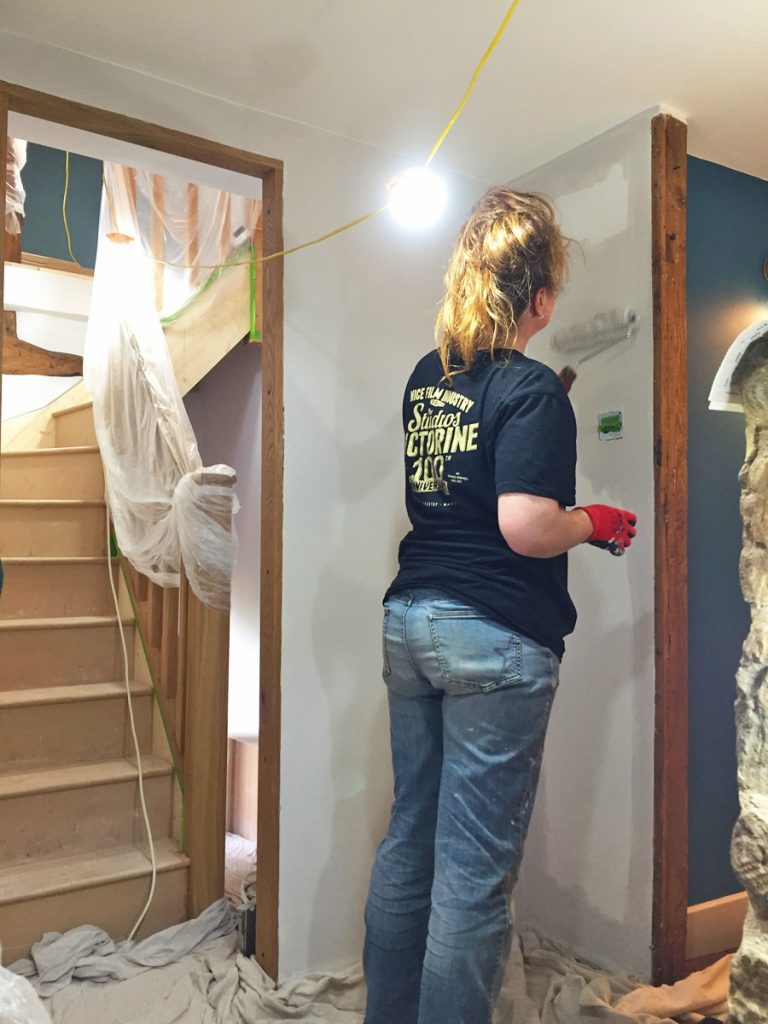 Painting the outside of the stairwell with Earthborn's St John claypaint to match the lime plastered walls on the landing.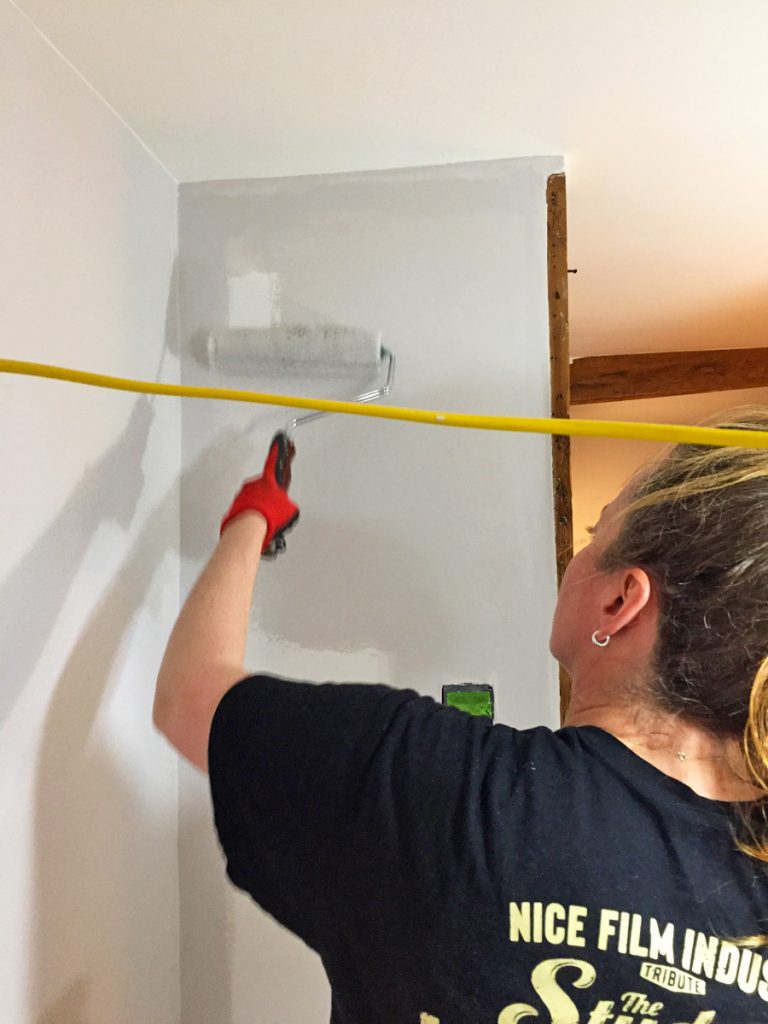 We absolutely love this colour.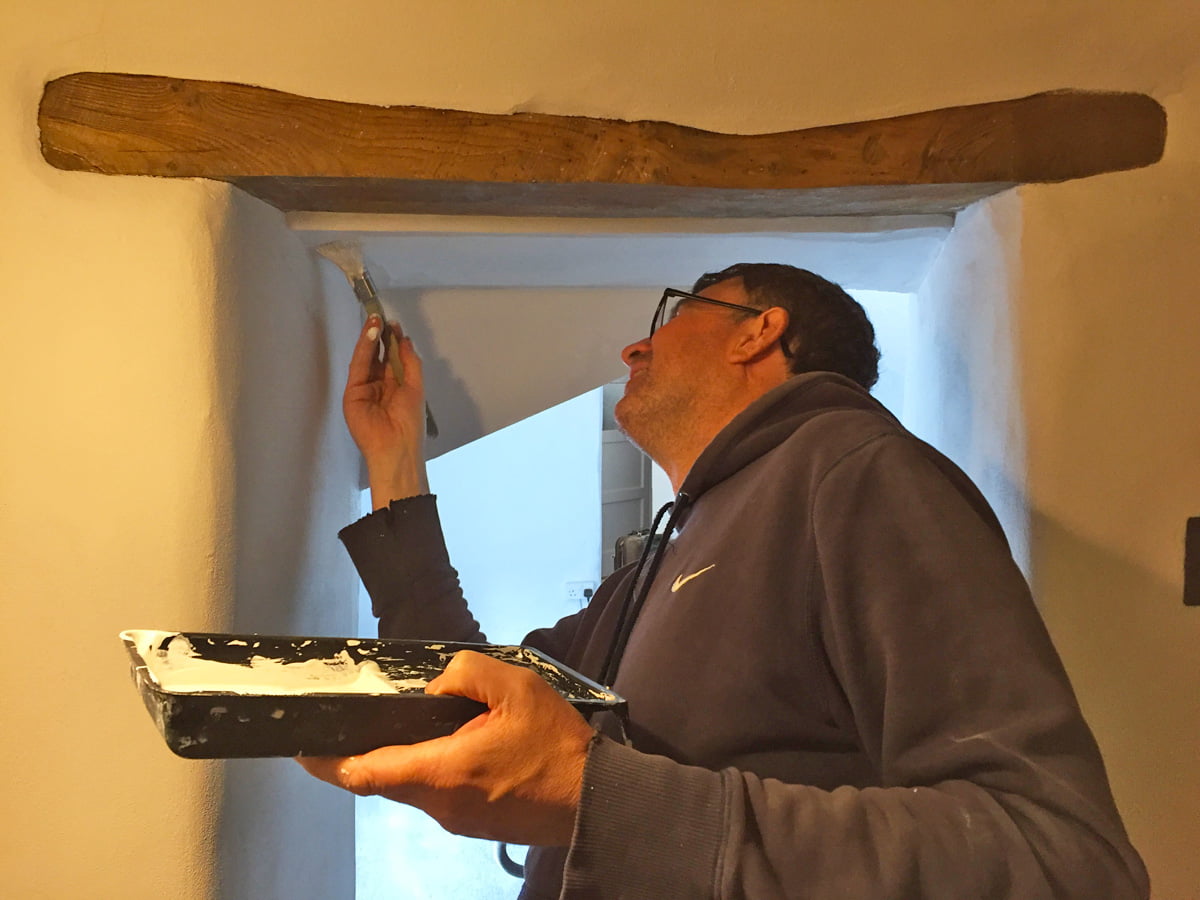 Colin painting the doorway between Cat's bedroom and the landing.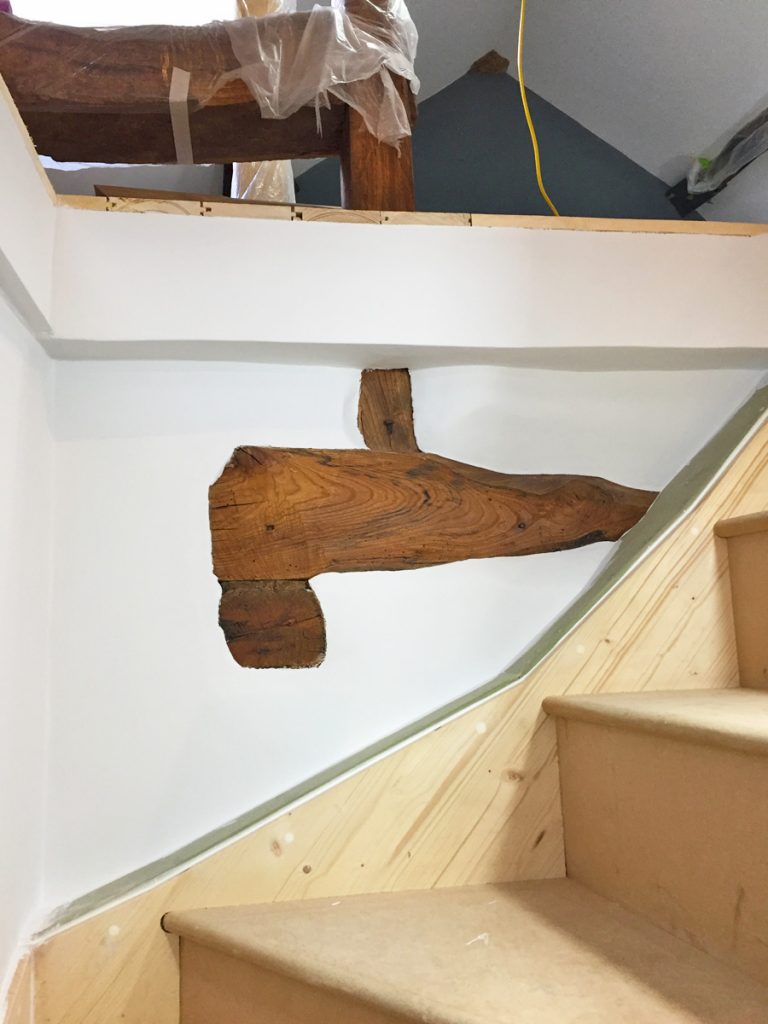 The view of these timbers from the bottom of the staircase is great and we love the beam that goes up through the wall and into the roof. It is a fundamental part of the main structure and has been holding the house up for a very long time.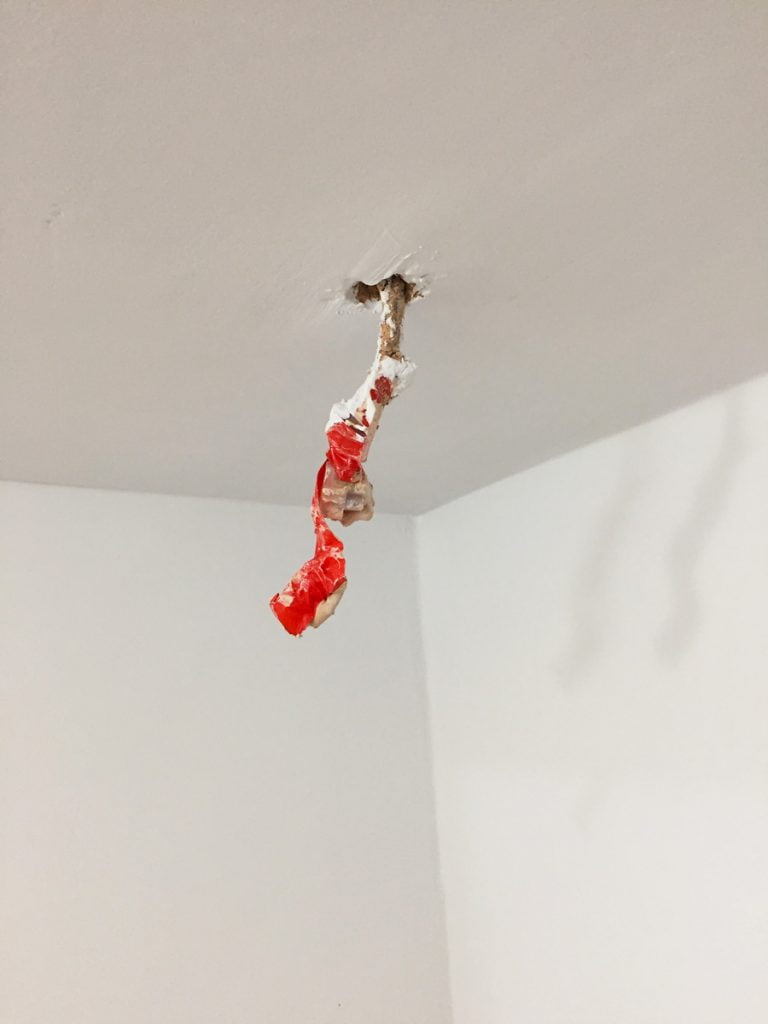 Well at least the wall looks better.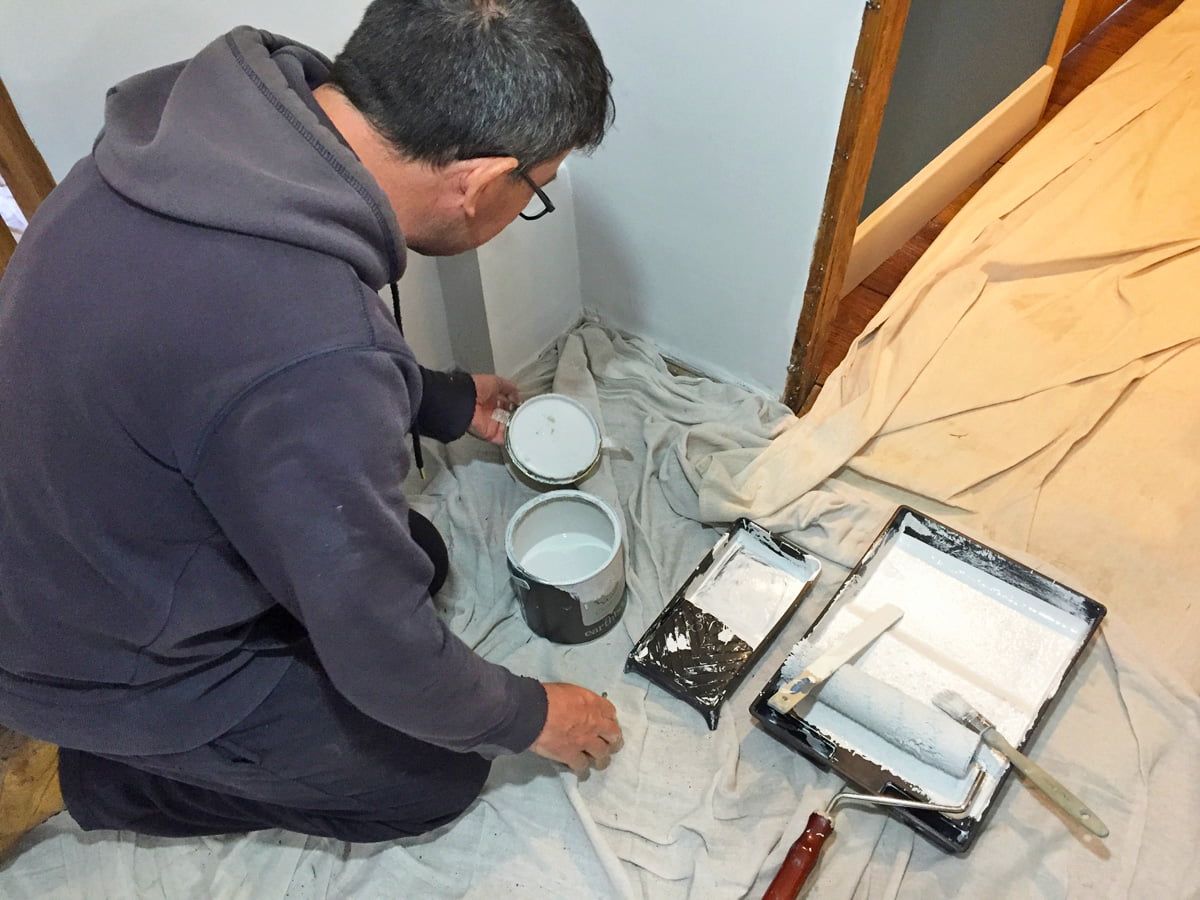 Colin keeps leaving the lids off the tins of paint and then complains about 'bits' in the paint. He is learning (the hard way)…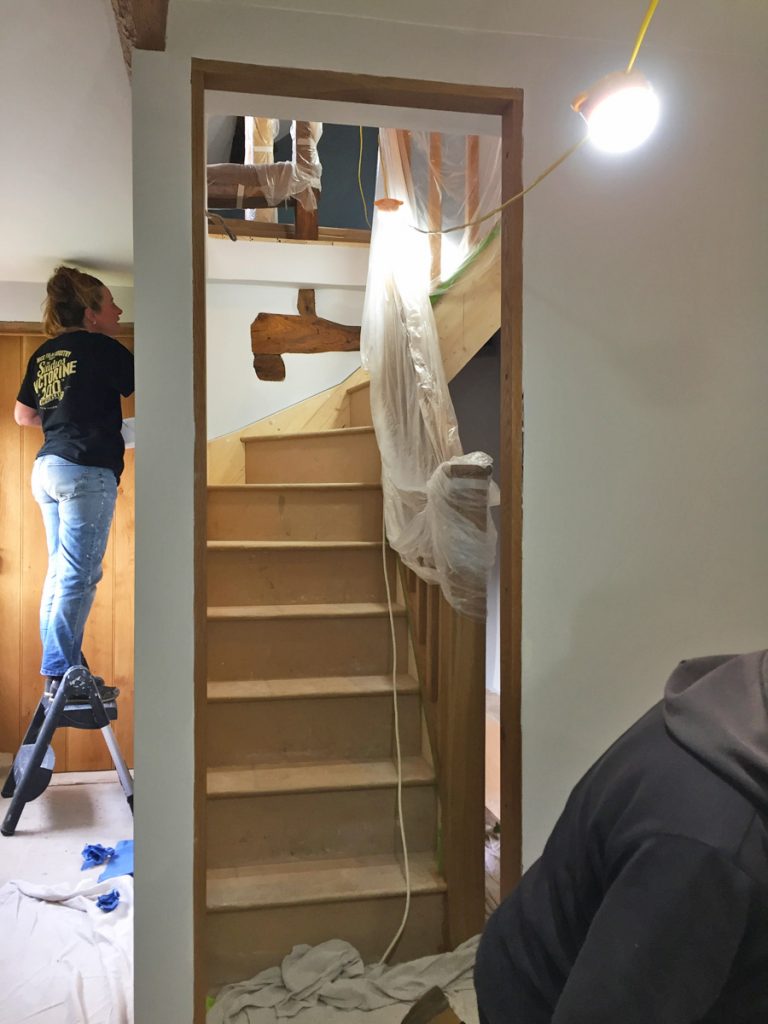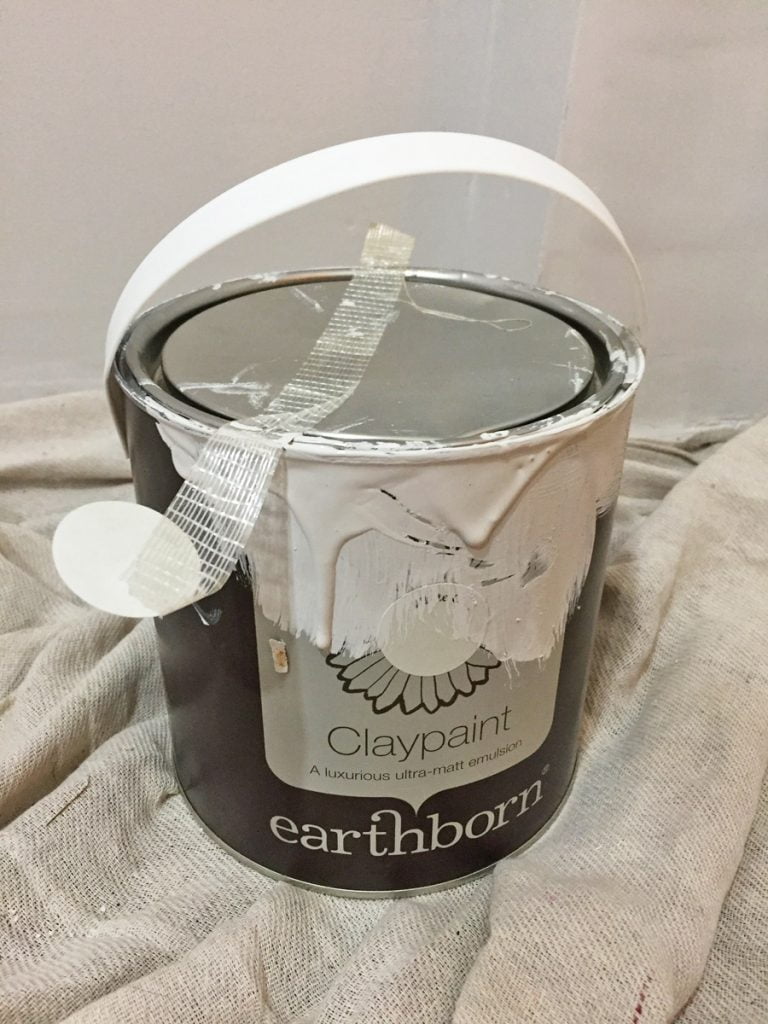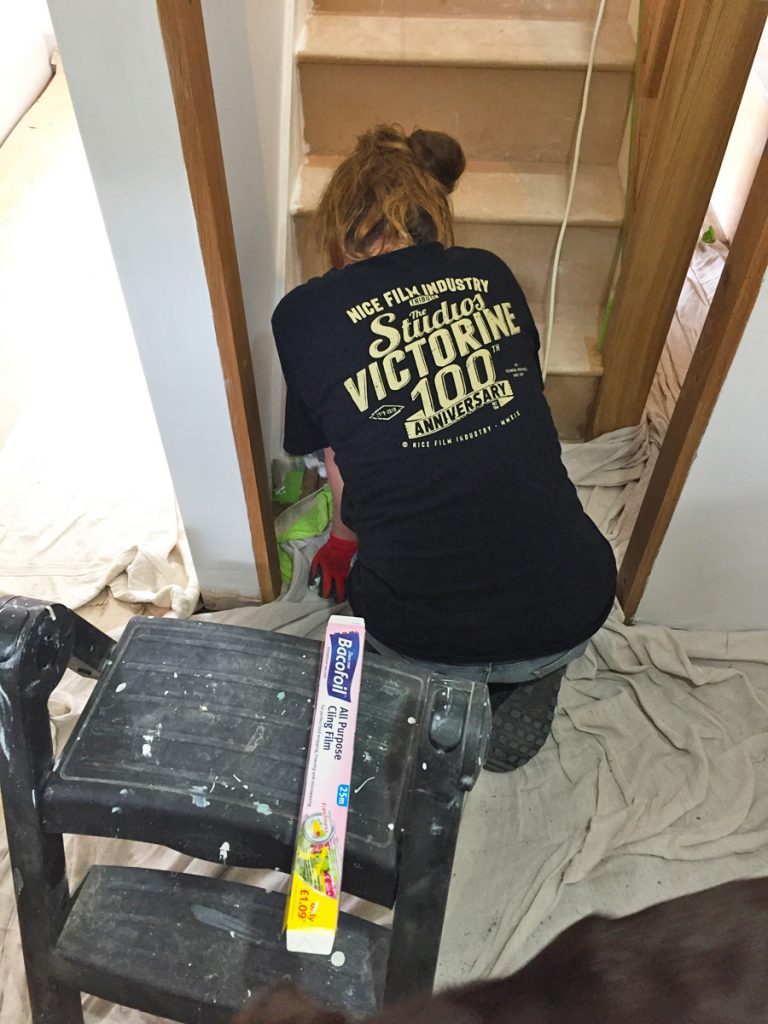 With all the walls painted, Cat moves on to priming the softwood stringers down the side of the stairs.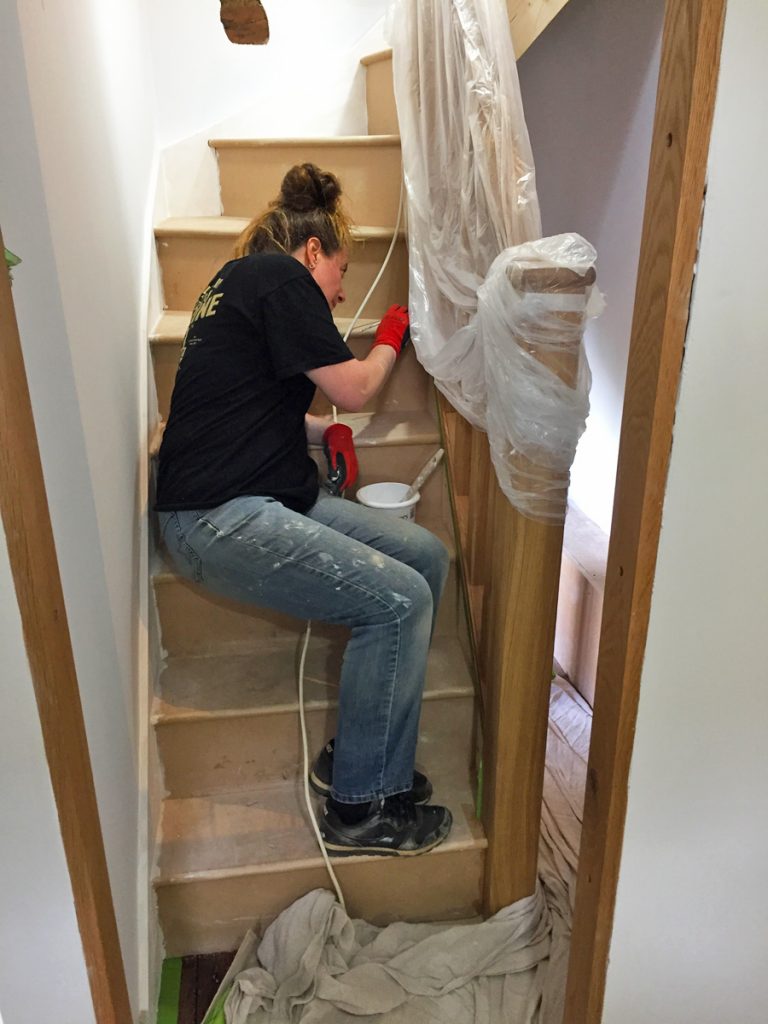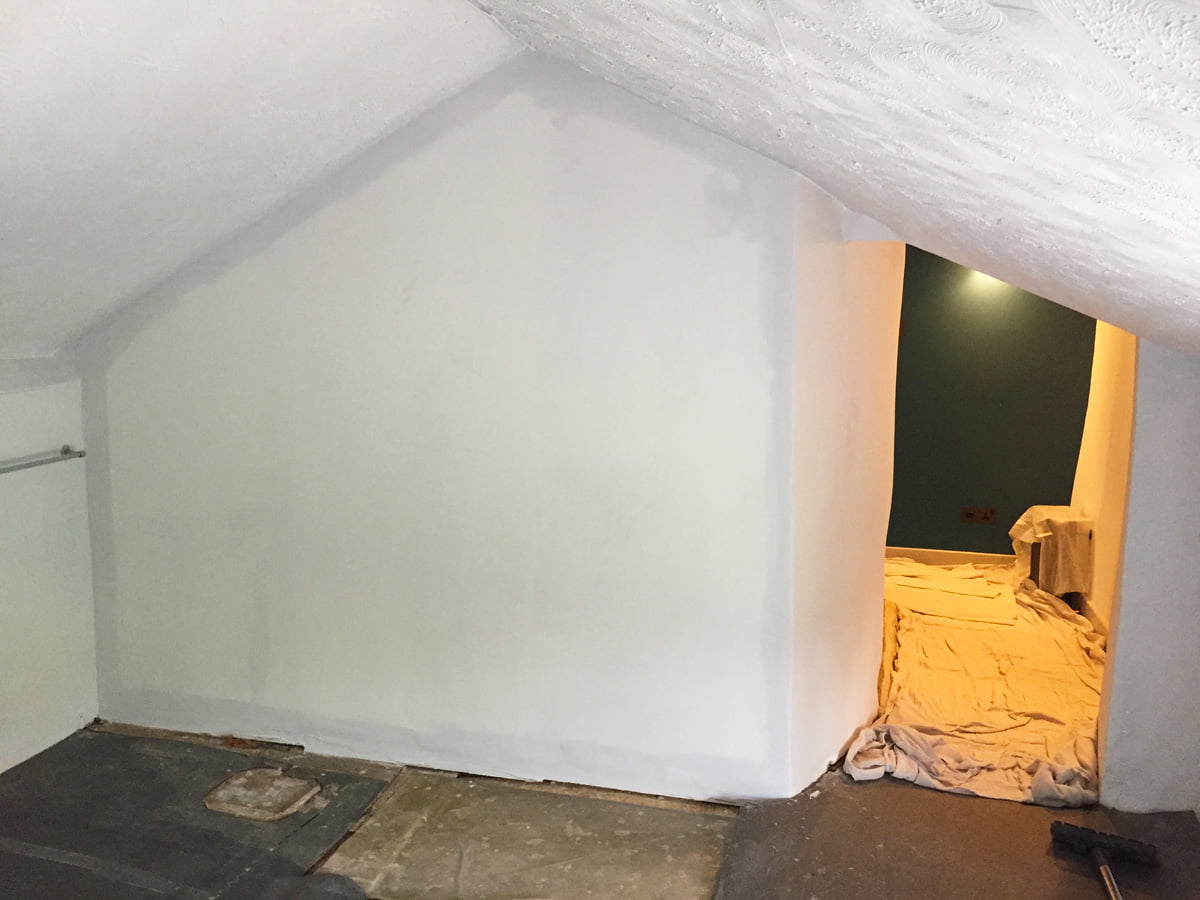 Marathon nearly over!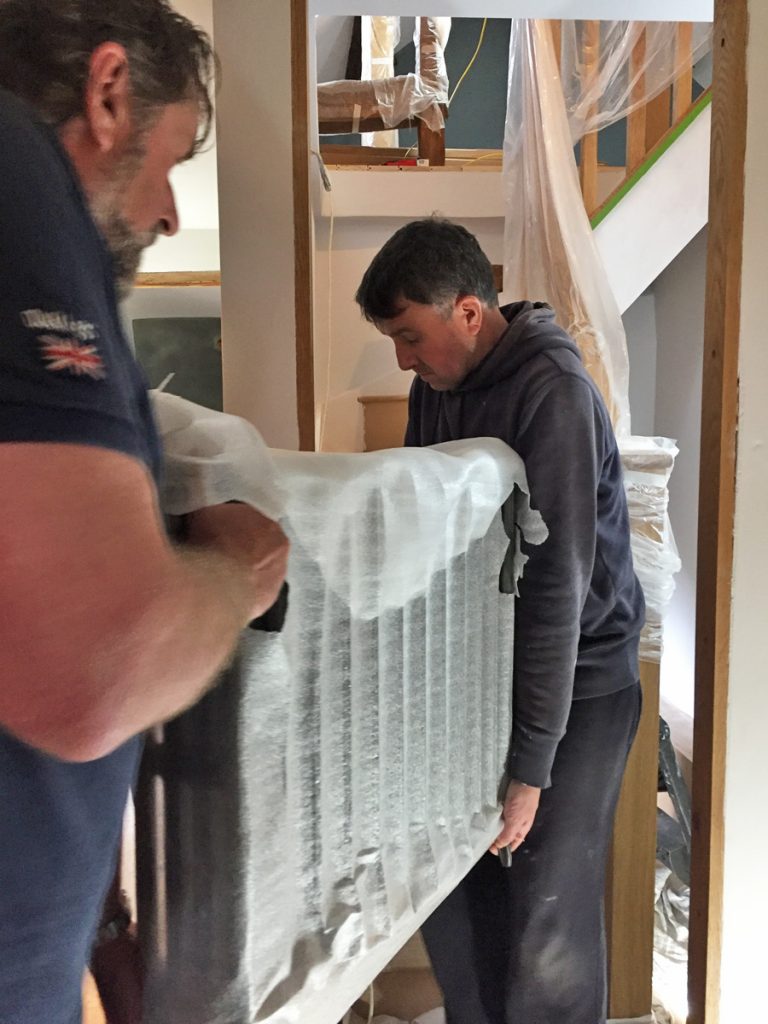 Now we have a staircase we can attempt to move the stupidly heavy cast iron radiators up to the attic. Our cousins arrive and help Colin get both of them up the stairs.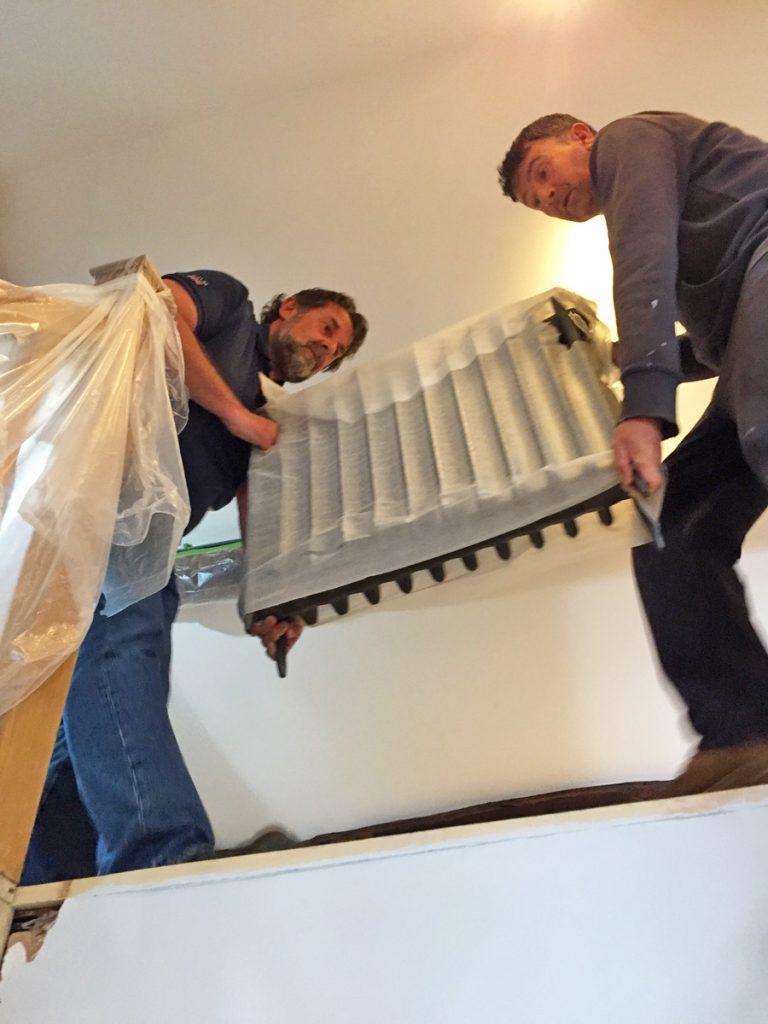 To me, to you!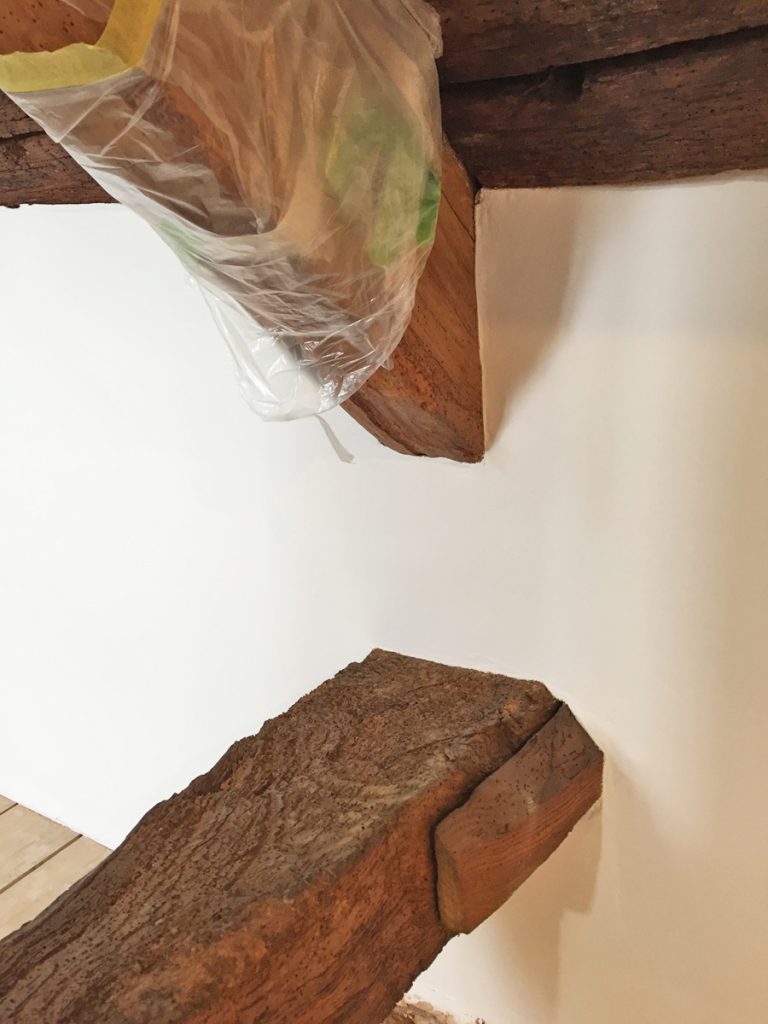 The finished cupboard wall around the beams.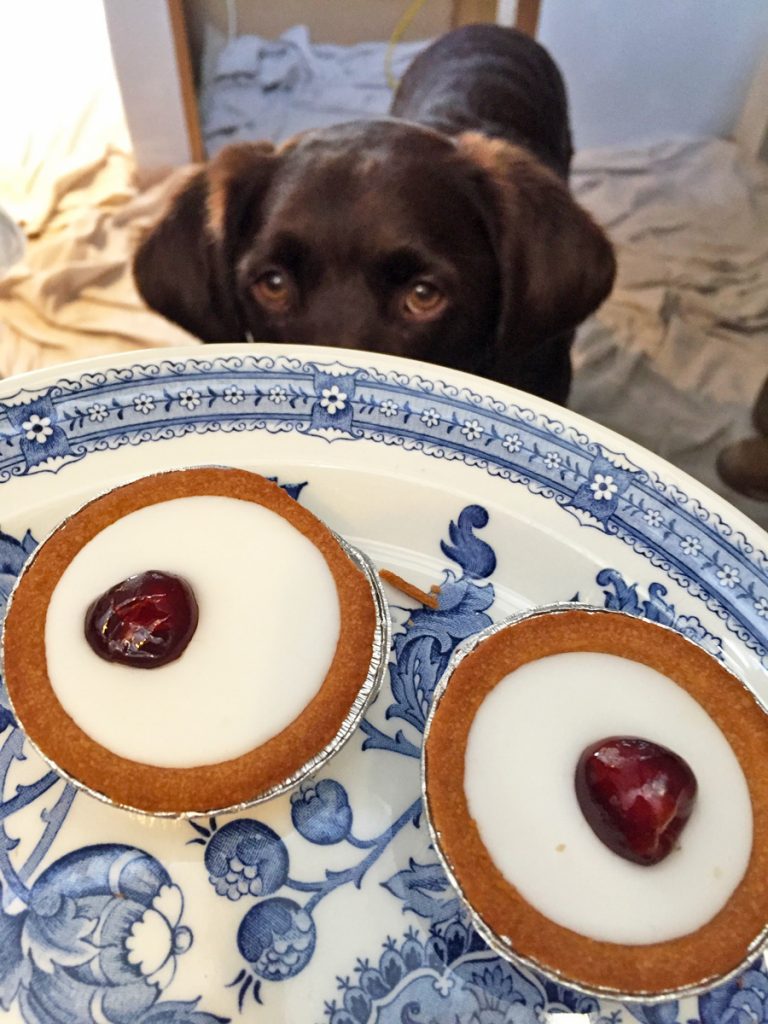 This photo is awaiting a great caption.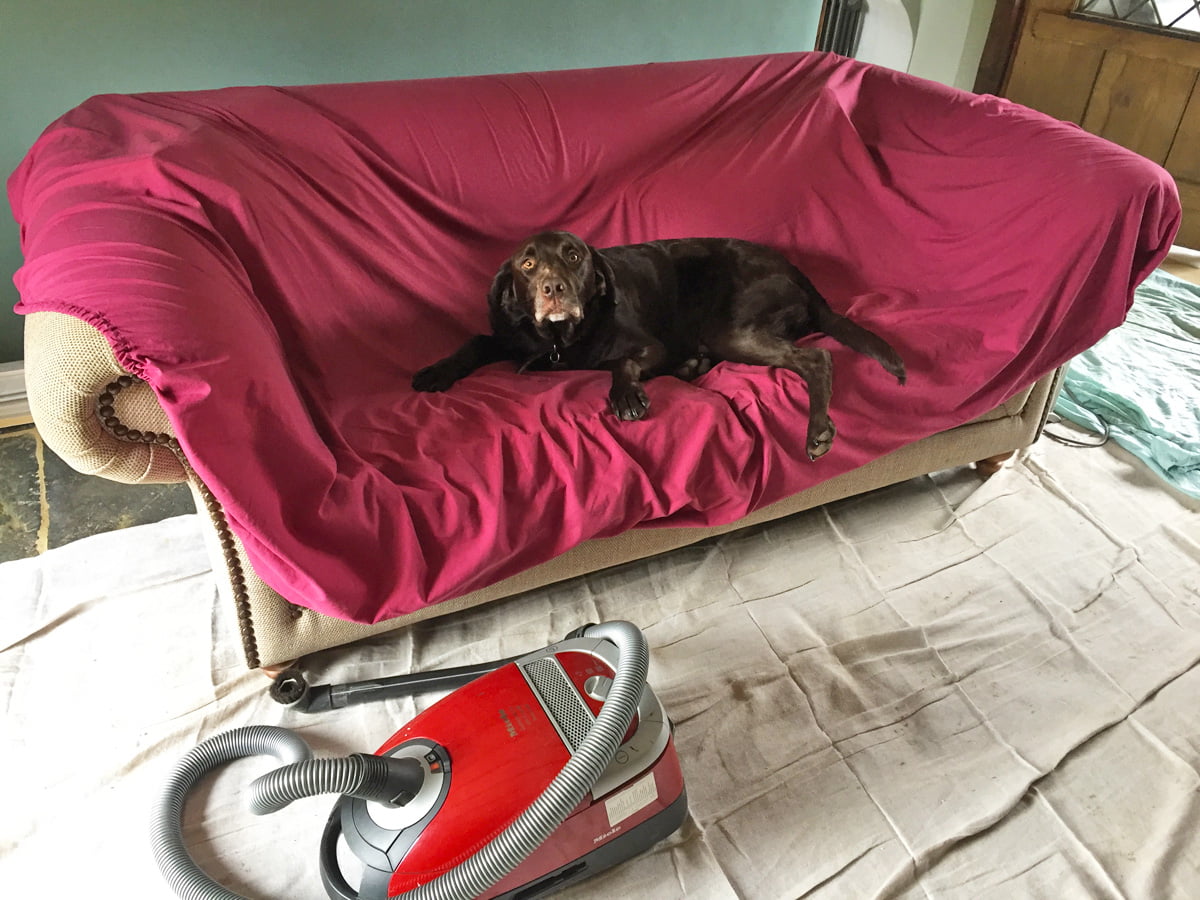 King Jasper on his new throne.